Tamariki are the greatest teachers
Sharon and Tame are caregivers, teachers and mentors in Ruakaka helping tamariki overcome trauma and learn about their true self and culture.
Finding a path through adversity
Sharon and Tame run an alternative education service in Ruakaka for youth who have been expelled from school.
Combined with their experience as mentors and caregivers with Oranga Tamariki, they have supported more than 100 tamariki in the past 20 years.
They met in a pub in Waipu in 1982 when they were in their early 20s. Sharon was born and bred in Waipu and Tame had traveled up from Huntley for work building the oil refinery nearby in Ruakaka.
They were kicked out of school in their teens and were doing their best to survive without positive guidance or direction.
"She (Sharon) was meant to be dead before she was 30 and I was meant to be in jail. That's what people said about us when we were young," Tame says.
Those people underestimated their potential though as Sharon and Tame found a path together that led away from drugs and violence, and raised a whānau of their own.
After joining their local church, the Assembly of God (now the Bream Bay Encounter), in the late 80s, they became youth mentors.
Then in the late 90s they started up an alternate education service through the Ministry of Education to support tamariki who, like themselves, had not done well in the mainstream classroom.
"Naturally, we wanted to look after youth who had been kicked out of school because we knew that if we didn't, they might end up walking the streets and eventually, in youth prison," Tame says.
"We set up alternative education to be a positive stepping stone for them," Sharon says. 
"They are supportive, they care and they want to help stop people going through the struggles they are going through. They know what it's like. They want to see you go somewhere."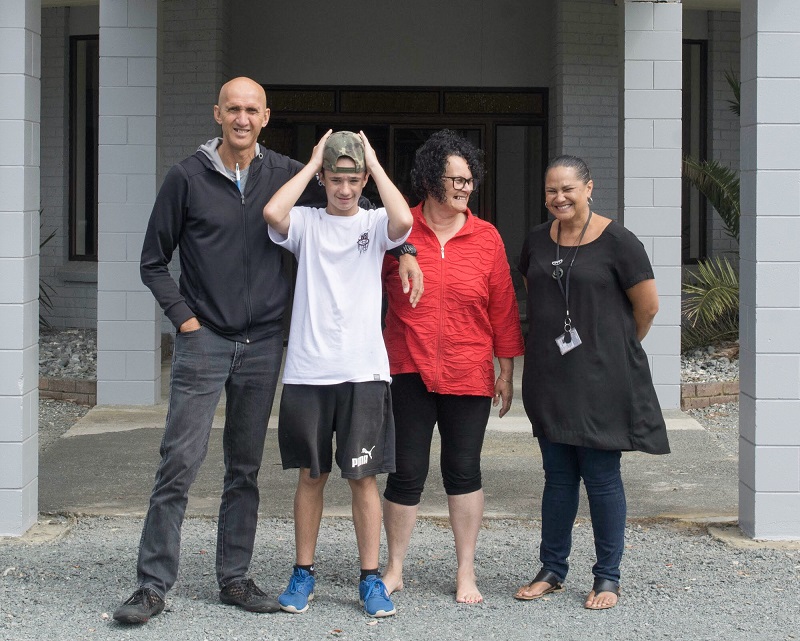 Understanding your motives to care
Soon after, they applied to become caregivers with Child, Youth and Family (now Oranga Tamariki) - a decision they did not make lightly, Sharon says.
"We had to ask ourselves, why do we want to do this? Is it for the money? Is it for our own needs?
"I wanted to have a second chance at doing the best I could to raise these tamariki as I felt I could've been a better mum for my own."
With time as they gained experience, their motives changed and they realised that being a caregiver isn't like raising your own.
"It's our opportunity to input love, nurturing, discipline and boundaries into their lives. But as much as you want to treat them like your own, they are not yours," Sharon says.
"It's our role to raise them to a point where they are mentally stronger so they can move forward and hopefully return to their whānau."
Having strength to put tamariki first
Sharon and Tame are specialist caregivers who care for babies, teenagers and tamariki of all ages in between, but mostly they look after the young ones.
Children have stayed with them for years on a few occasions, so how do they cope with separation after spending that time together? With self-understanding and strength to put the child's needs before your own, Sharon says. 
"If you feel like an emotional wreck when you have to give a child back then you have to ask yourself why you feel like that? Are you thinking about your needs or the needs of the child? If it's about your needs, then you need to learn to manage those before you start this mahi because it will get in the way of your ability to put the children first."
They shared this korero at an Oranga Tamariki Ways to Care training session alongside Caregiver Social Worker, Rachel Hemara. It was an eye-opener, Rachel says.
"One woman said to me after, 'it was really insightful what they said, I'm going to have a think about whether it's the right time for me'.
"From our perspective, that's really positive because we need people who have thought it through and are mentally prepared so we can have more stable placements for our tamariki."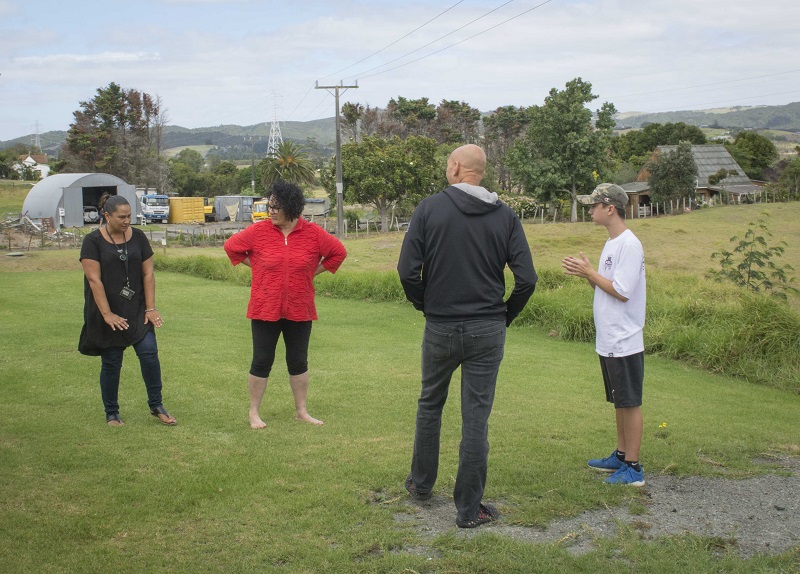 Greater support for our caregivers
Rachel is part of the Care Team in Te Tai Tokerau - one of 11 teams launched recently by Oranga Tamariki across the country to provide greater support for caregivers. She works with Sharon and Tame to ensure they have the support they need to provide a stable, loving home for tamariki in care.
 "My parents ran a foster home for 15 years when I was younger, and I used to spend time with the tamariki, so I know the challenges that our caregivers face," Rachel says.
"For many of our caregivers, they have managed to cope for so long without much support."
"But as our team grows and we get more caregiver social workers, we will spend more time with them as is required of us under the Care Standards which come into effect in July. This will be an important part of the support plans we will be making for all our caregivers."
"We know that visiting caregivers on a regular basis can make a big difference for them, even if it's just for a cup of tea and a catch up."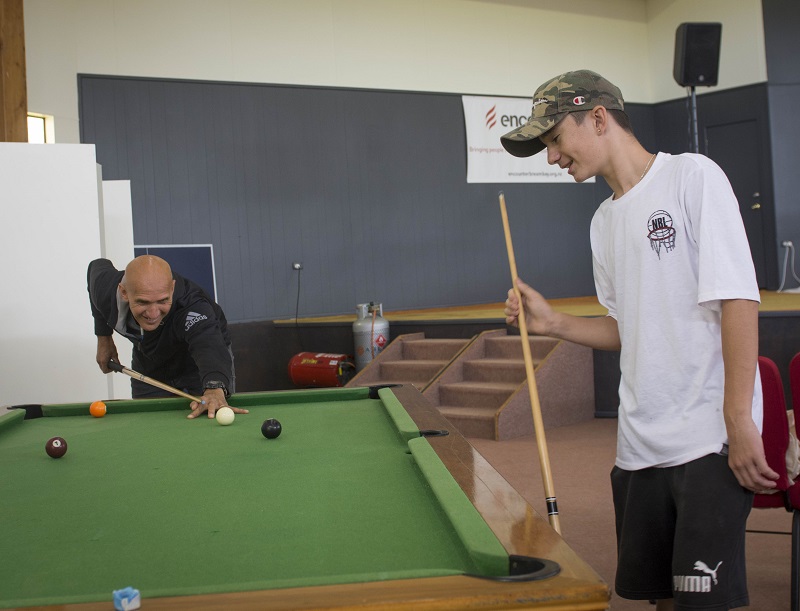 Forming cultural and spiritual connections
There is a lot to learn as a caregiver and mentor, and the greatest teachers are the tamariki themselves, explains Tame.
"We are trying to teach them and in return, they are teaching us and shaping our character."
You have to be strong spiritually to cope though, whether that connection is through surfing, fishing, your religion or Māoridom, he says.
"Most come to us damaged through the trauma they and their whānau have experienced. They have been so exposed and they are just doing everything they can to survive, like we did when we were younger.
"But through them you can see that bad behaviour or character is separate from their true self. We try to show them that too."
Cameron has been a student with them for a month. His school day starts with a powhiri with Tame guiding him through tauparapara, pepeha, mihi, karakia and waiata. Then, it's onto core subjects like maths and English, with a break for a game of pool or the gym.
"It's kind of like bringing back the Māori in me, Cameron says. "It feels good to start the day like that."
"We are trying to teach them and in return, they are teaching us and shaping our character."
Te pononga
Te Ao Māori is a source of strength for Tame. He is a descendant of Waikato Tainui, and he instills a sense of cultural identity in the rangatahi he works with.
"We are te pononga – we serve these tamariki and we want to give them best support we can," Tame says.
"Young people like Cameron need to know where they come from, because for some all they know is blue, red and yellow.
I always says, 'I'm downloading to you bro, don't waste it, take it'."
Through their mahi, Sharon and Tame have become renowned in the community as people you can ask for help. They are exploring other opportunities to support tamariki and whānau, with a focus on mental health and positive parenting.
"Some whānau lack the skills to care for their own and need support. We can give parents advice and shortcuts when they are young so they don't have to go through the long journey we did."
"We hope to see the positiveness of what we do here reflected in how they act in society."