We are dedicated to supporting any child in New Zealand whose wellbeing is at significant risk of harm now, or in the future.
We also work with young people who may have offended, or are likely to offend.
COVID-19 our response
We are available, accessible and connected to the community, with some discretion to change the way we deliver our services as alert levels change. Our focus remains to keep at-risk tamariki safe and support whānau and communities.
Find out about our service at this time
Supporting tamariki to thrive with whānau
Transcript
Kairaranga-ā-whānau, Christchurch East – video transcript

(Music starts and plays in the background)
Aroha King (Kairaranga-ā-whānau, Christchurch East):
The purpose of the role of the kairaranga is to support and manaaki whānau through the process of Oranga Tamariki.
Michelle Turall (Senior Advisor, Iwi and Māori Engagement):
It's about prevention of entry into the statutory system, and to provide the whānau with a pathway to make decisions around the wellbeing of their tamariki and mokopuna.
Aroha:
One of the functions of the kairaranga is the facilitation of hui ā-whānau.
It is around the process of whanaungatanga. It is around bringing the whānau together to hear their voice. To understand and to see the potential of whānau to come up with their own solution.
Michelle:
I think the kairaranga role is pivotal to the transformational change that we are looking for within Oranga Tamariki.
Aroha:
We can see and we have been able to evidence or demonstrate how this can actually build the ora of whānau.
Michelle:
It's pivotal to be able to engage our whānau, it's pivotal to be able to role model the engagement to our kaimahi, and it's been very successful in better decision making and better outcomes for whānau Māori.
That's feedback that's come directly from whānau. So, they feel they have a voice, they feel they are listened to, and they feel they are empowered to look after their own.
(Oranga Tamariki – Ministry for Children logo comes on screen)
End of transcript.
In this video, Aroha and Michelle talk about the pivotal role of Kairaranga-ā-whānau.
Kairaranga-ā-whānau is a specialised Māori position which includes researching whakapapa alongside whānau, hapū and iwi to strengthen connections for tamariki.
Kairaranga also facilitate hui to bring whānau together to find solutions for the wellbeing of their tamariki.
We are expanding this role across the country.
Find out how we're improving support for tamariki Māori
VOYCE – Whakarongo Mai: advocacy service for children in care
If you're a child or young person in care, VOYCE – Whakarongo Mai is an independent connection and advocacy service, separate from Oranga Tamariki—Ministry for Children, and we're here to listen to you, support you, and be on your side. Part of what we also do is organise fun and engaging events for kids with care experience so you can connect with each other.
Chat to us - www.voyce.org.nz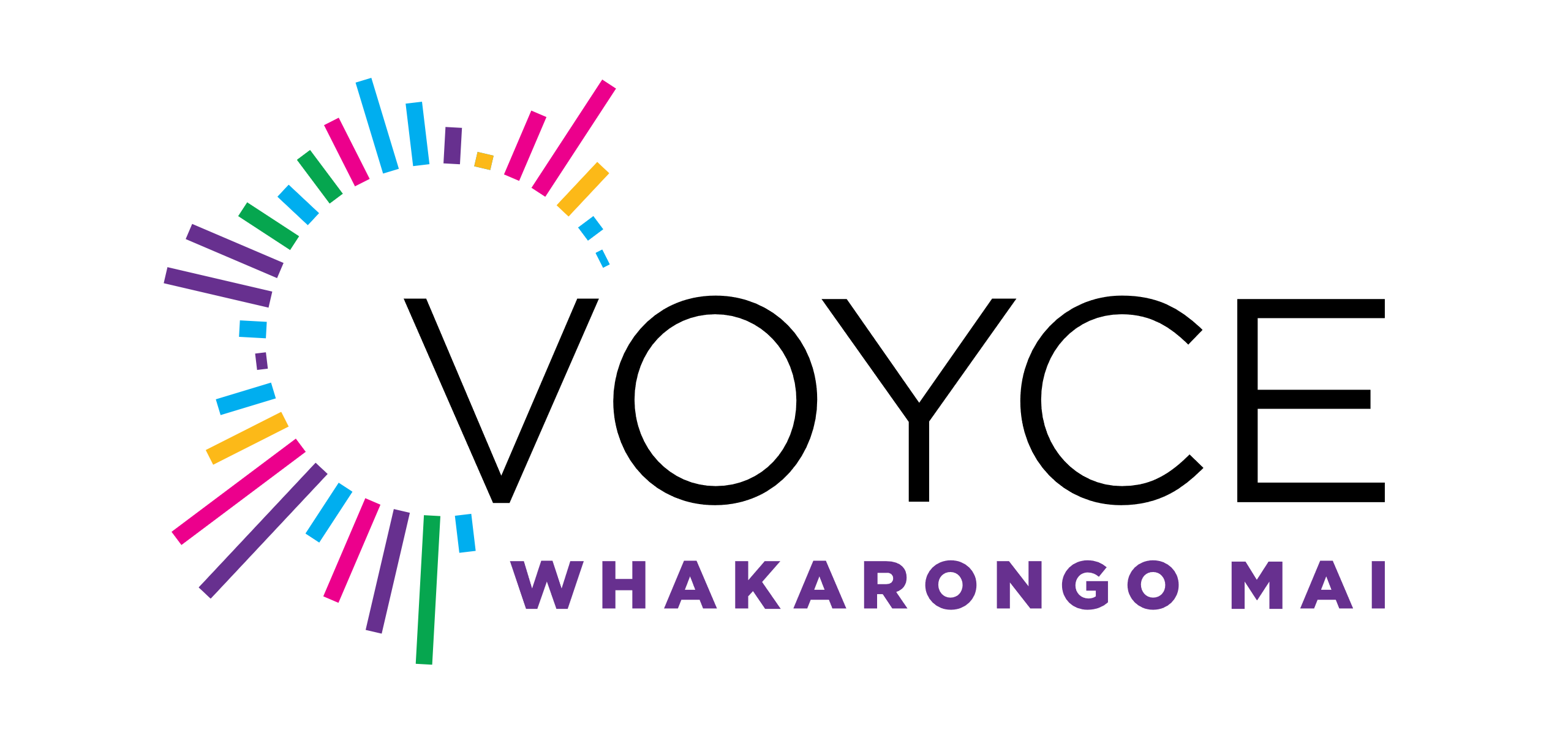 Compliments, complaints and suggestions
We're keen to hear about your experience with us. Do you have any ideas about how we can improve our service?
GIve us feedback