A boost for new social workers
Published: September 15, 2020
Graduate social workers are getting greater support and supervision at the start of their career through an initiative created with the Public Service Association.
The first initiative of its kind
The Supported Practice Step (SPS) was introduced late last year to better support university graduates into their first statutory social work position. It was part of the Pay Equity Terms of Settlement in 2018 which was negotiated with the Public Service Association.
Oranga Tamariki Chief Executive, Gráinne Moss says the initiative demonstrates our on-going commitment to the agreement and it will give graduates a much-needed boost into statutory social work.
Emerging Practitioners (new social workers on the SPS) are placed in teams throughout the country and have additional support for at least six months.
They follow a practice curriculum and have restrictions on the number of tamariki they work with to ensure they have more time for dedicated learning, reflection and supervision.
After six months, their progress is evaluated to see if they are ready to manage their own caseload. If so, they move to step one of the social worker's pay scale.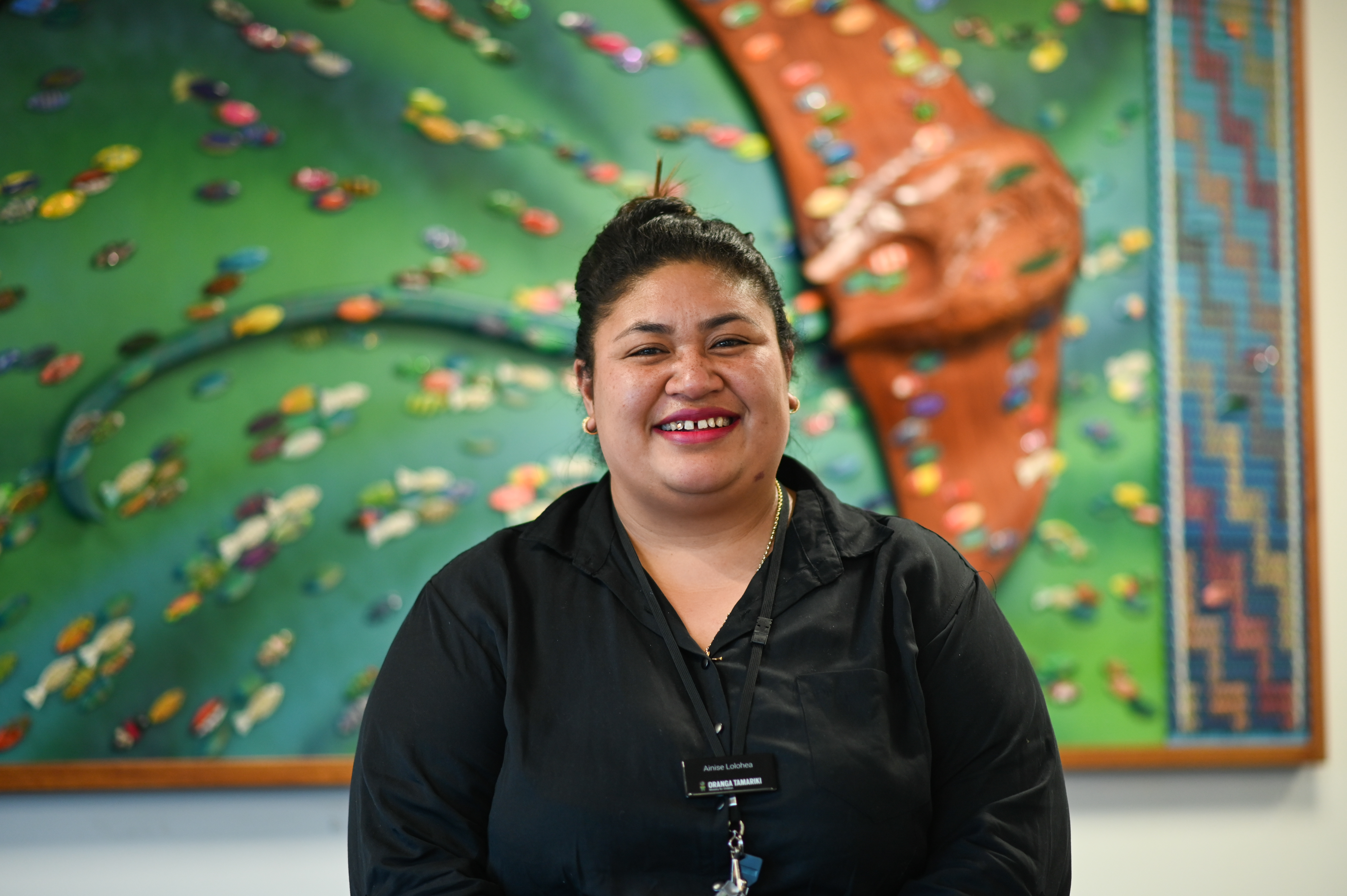 Quality support leads to greater capacity
Twelve graduates have been involved so far including Ainise Lolohea who says it gave her the best possible start to life as a social worker.
"I was able to spend lots of time going out with social workers, observing practices and learning about the different roles on site.
"This was so important to help me better understand the role of an Oranga Tamariki social worker, as well as the policies, practice standards and values we need to uphold."
Ainise started as a student at our Homai site in South Auckland last year, and after her three-month placement she began the SPS.
She wanted to become a social worker because of the support she received as a child.
"I still remember the amazing support my family and I received from a social worker at Women's Refuge. The way she engaged with us made such a difference. She definitely inspired me to become a social worker."
Ainise completed her 6-month evaluation with flying colours and was recognised by Chief Executive, Gráinne Moss, as the first graduate.
"I'm so proud of Ainise and what she has achieved alongside her team. I have no doubt that with her dedication and experience, she will have a huge impact for tamariki and whānau in her community," Gráinne says.
Putting practice into action
Ainise has had amazing success with the first whānau on her case load. She became involved during her student placement and observed as the whānau had their Family Group Conference.
She then co-worked with the young parents and their babies alongside her mentor at the Homai site. Ainise put her training into action and overcame challenges to engage with the father.
"One of the key things we focused on during the SPS was how to engage in difficult situations. I was nervous to apply that practice, however it worked and now he's the one who calls to update me. Being tika and pono made all the difference."
Ainise says the whānau has come along in "leaps and bounds" and don't require any further involvement from Oranga Tamariki following a successful Family Group Conference Review.
"I'll always hold this case close to my heart. The mum and dad have expressed how grateful they are for our support."
The SPS will be evaluated later this year to ensure it continues to grow and provide the best possible support for Emerging Practitioners.