A gift to my mokopuna
Published: September 23, 2019
This beautiful story of language revitilisation was shared with us by Pane, a grandmother and whānau caregiver, during Te Wiki o te Reo Māori.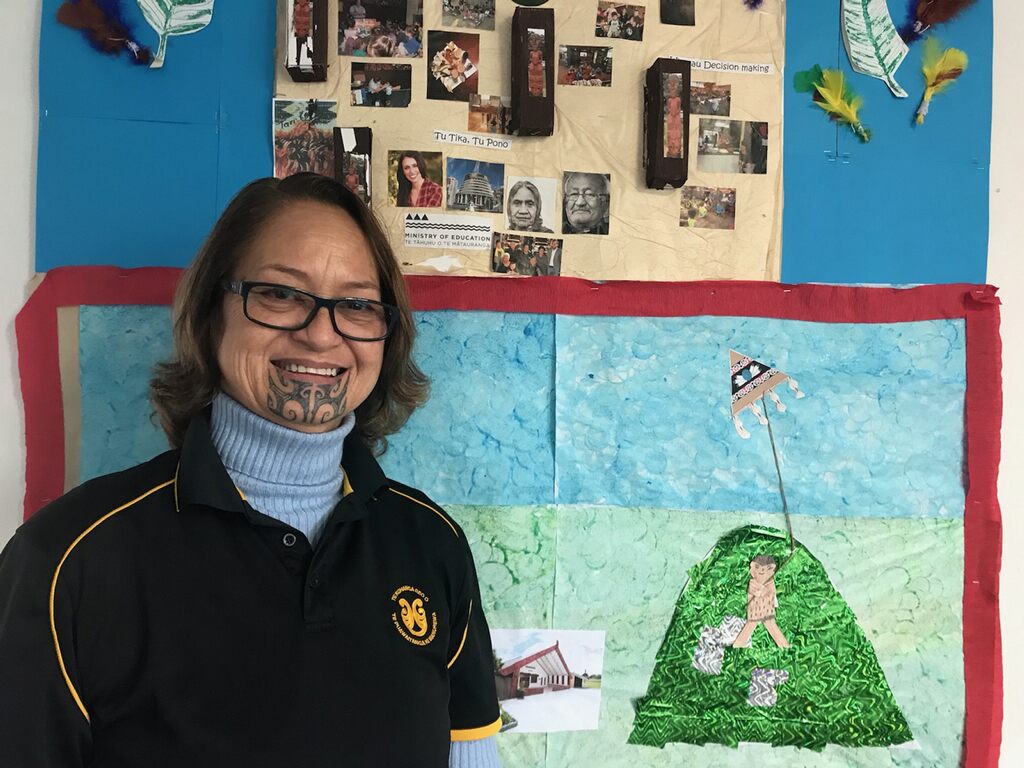 My te reo journey
My nana grew up in the generation where te reo Māori wasn't allowed to be spoken. Like many others, she was strapped at school for speaking it, but would also get into trouble at home for speaking English.
Growing up with my two cousins, Nana only spoke to us in te reo as I think it was something she knew she needed to do for us.
I was 16 when she died, and I stopped speaking it as I thought there's no point, it's not going to get me anywhere in this world.
It was only years later, when I got my first job in a full immersion unit in Opononi, that I began re-learning Māori down on the whāriki with the new entrants who only spoke te reo.
The Kōhanga Reo movement
Sir James Henare and other kuia and kaumatua began the Kōhanga Reo movement as they could see our language was dying and so that our tamariki could keep it alive.
We became a part of that movement when my daughter started as one of the kōhanga reo foundation students. As her mother, and alongside the other mothers, I became one of the kaiawhina there.
My moko coming into my care
Last year, four of my moko came to live with me, which was a big adjustment. It was like starting all over again really.
There was no question that the youngest two would be coming with me each day to Te Kōhanga Reo Te Puawaitanga ki Manurewa, where I work.
They are surrounded by the language that my nana wasn't allowed to speak

Pane, whānau caregiver
Thriving in kōhanga
I can't think of any better place for my mokopuna to be. They are nurtured here and loved, and they are surrounded by the language that my nana wasn't allowed to speak.
They have both come such a long way as they were so vulnerable when they came, and I don't think they would've thrived as much if they had been in mainstream education.
Speaking te reo
I see how much they've learnt in their time being here. Ava can stand up and do her mihi beautifully, and Rocky's kupu, his words, are coming out now and they are all in te reo.
Their learning doesn't stop out of the kohanga. I speak te reo with them in the van on the drive home and at home too.
I know that in giving them this gift it's something they will have long after I'm gone. It's giving them the language that would otherwise be lost.
Te Pou tuatahi o te Whāriki: Te Reo mē ona tikanga. Korero Māori i ngā wā katoa.
Noho ora mai
Pane and mokopuna