Excellence in Foster Care Awards 2019
Published: October 17, 2019
We honoured caregivers from across the country and agencies in an evening filled with celebration at this year's Excellence in Foster Care Awards.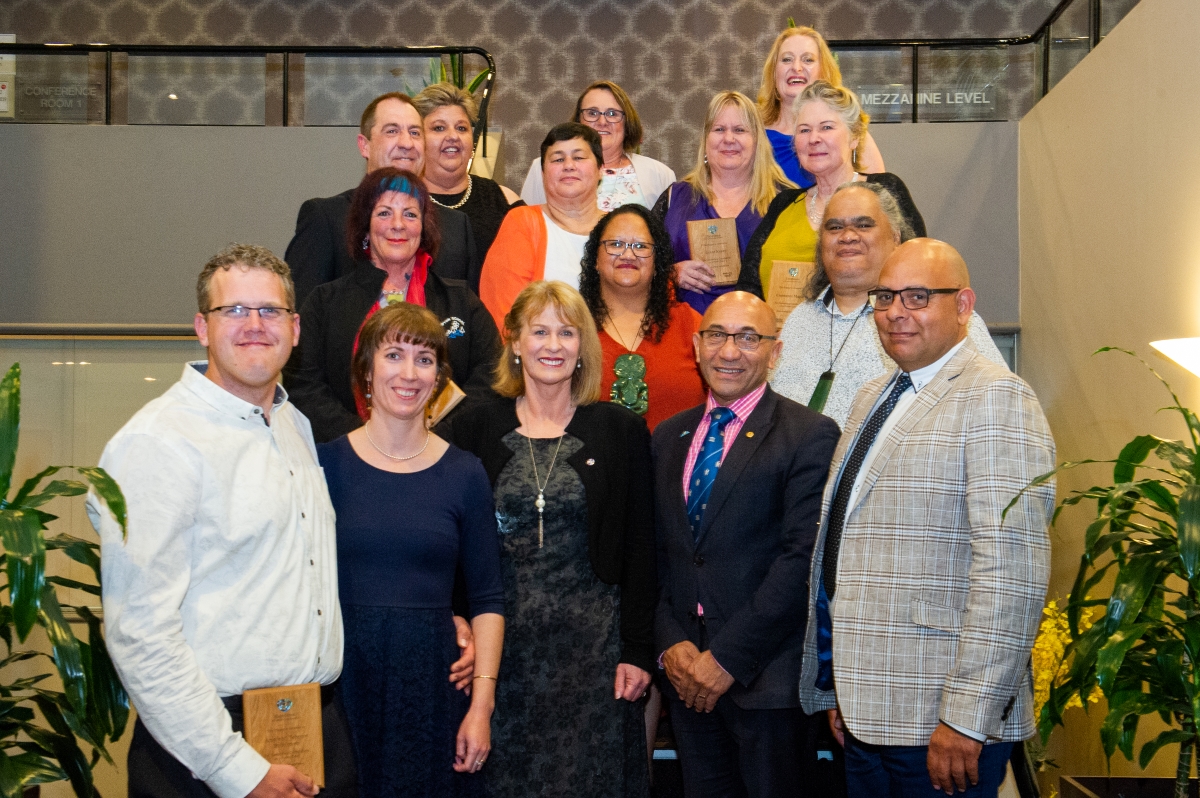 Outstanding caregivers recognised
Last night the Excellence in Foster Care Awards were held at the Waipuna Hotel and Conference Centre in Auckland, where twelve caregivers were recipients of this years' awards.
The evening was a buzz as friends, family, supporters and peers celebrated and acknowledged extraordinary caregivers who have some of the most challenging and rewarding roles.
The recipients had travelled from around New Zealand to be at the ceremony, hosted by Fostering Kids NZ and Oranga Tamariki.
The evening was opened with a warm welcome from Minister Martin before the recipients were called up to receive their award.
The testimonies were humbling and inspiring as the audience heard stories of caregivers who go over and above for the children and young people in their care.
Guest speaker, the Honourable Ron Mark, also shared some of his experiences growing up in care and the impacts his caregivers had on him over the years.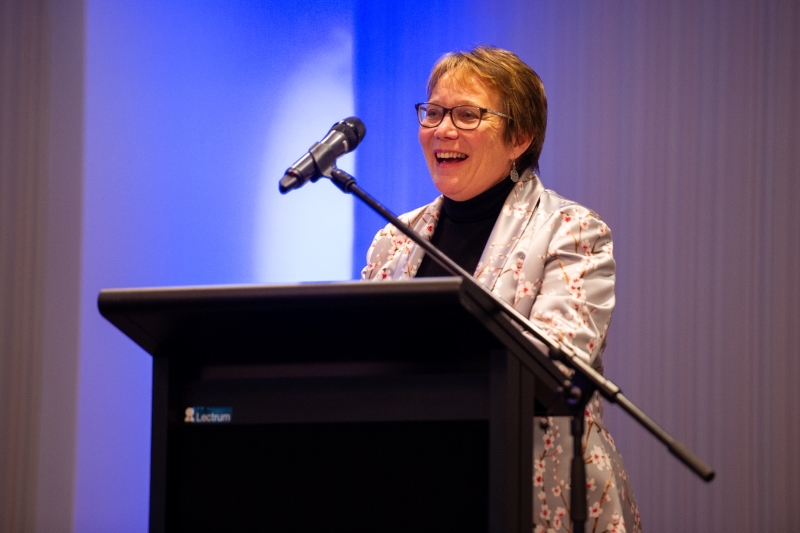 An honour to recognise
Minister Martin says it was an honour to recognise those who are making an exceptional contribution to the tamariki in their care.
"I would like to acknowledge the patience, resilience and strength it takes to be a caregiver."
"It's with the support of these amazing people, that children learn what it means to be safe and to be loved."
The Minister also thanked those friends, family and agencies who support caregivers to be their best for children and young people in care.
Linda Surtees, CEO of Fostering Kids, says it was a real privilege to be celebrating these wonderful caregivers.
"We know that caregivers don't do it for the recognition, they do it for love. I have no doubt these recipients will continue to grow and do great things for kids in their care."
Award recipients
The award recipients are: Robin and Kahu Grace (Tauranga), Gayle Meijer (Invercargill), Lynne Kenny (Hamilton), Margaret Chung (Auckland), Amy and Terence Brinkman (Nelson), Constance Mason (Blenheim), Deb and Greg Curtis (Waipara), Mark and Maralyn Wallace (Christchurch).
About the awards
Each year caregivers, social workers and people from our communities nominate caregivers for what they do for the children of Aotearoa. Our award recipients are making inspiring changes in the lives of children.
The Excellence in Foster Care Awards is an annual event hosted jointly by Fostering Kids New Zealand and Oranga Tamariki - Ministry for Children to honour extraordinary caregivers.