Getting to know Zeus: 2022 PMOTA recipient
Published: December 13, 2022
The Prime Minister's Oranga Tamariki Awards were held in the first week of December to celebrate the achievements and potential of care-experienced rangatahi.
We got to know one of our award winners for this year, Zeus Greening.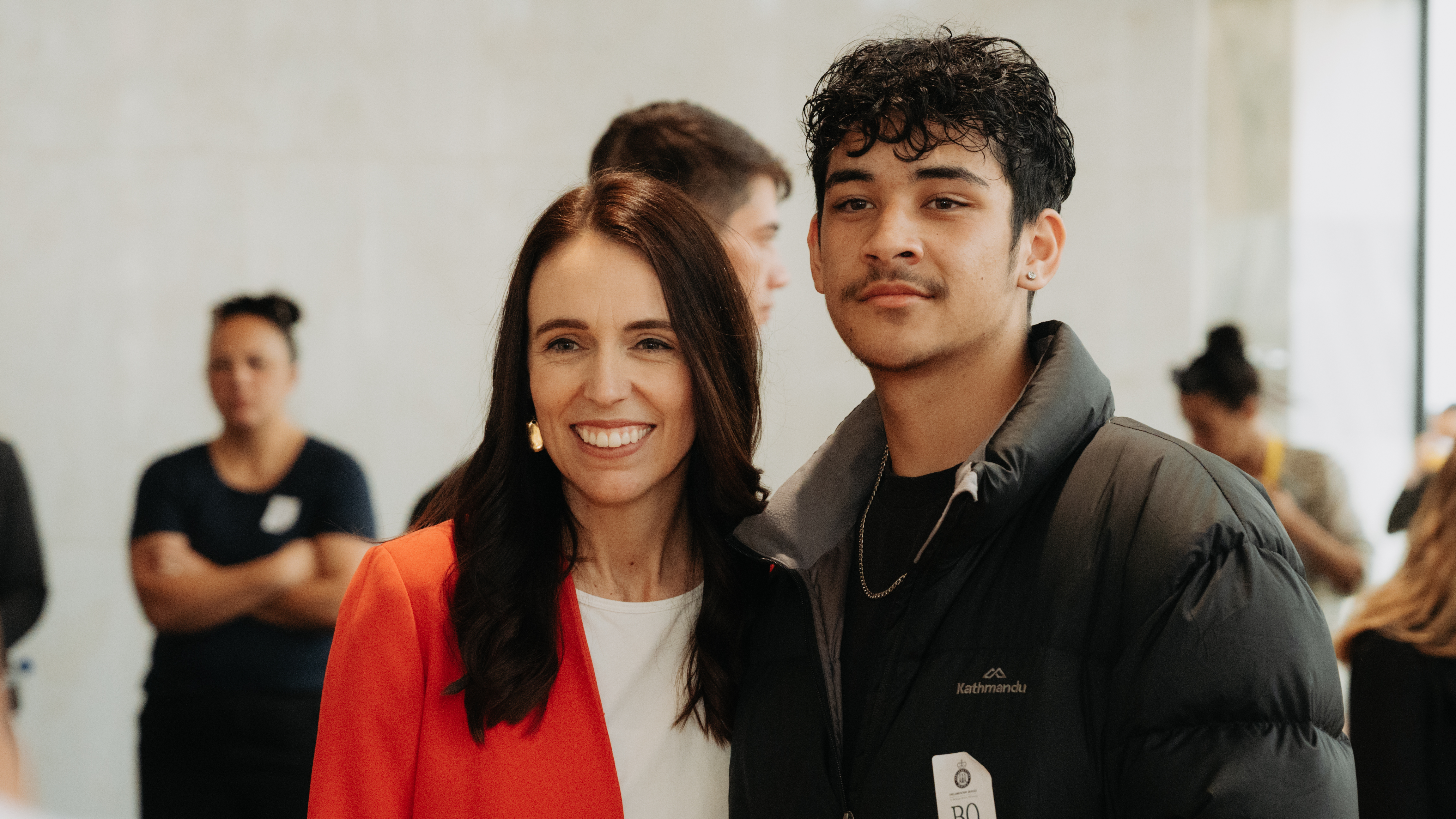 From strength to strength
Hearing about Zeus Greening from some of those around him, it's easy to see there are a lot of people who envision a bright future for this young person.
Zeus describes himself as 'fiercely independent' after growing up with 4 other siblings and having to learn to look after himself at a young age.
He's spent most of his childhood in care, with a tough start to life, but he credits some of his strength to the support of his social workers.
One of those is Colleen O'Brien. She says Zeus has grown from strength to strength, and that now it is Zeus's time to shine. ​
Taking it to the stage
Zeus says it wasn't until he got involved in a school production, that he realised he had a passion for performing arts.
In a recent production at his school, Zeus was cast as one of the main actors, where he was able to explore his new-found enjoyment for the stage.
He also last year received awards for theatre and dance.
'I would like to take my dream further by attending a performing arts school in Wellington.
'I have found what I want to do with the rest of my life,' he says.​​​​​
Getting used to the spotlight
Zeus says when he first heard about the Prime Minister's Oranga Tamariki Awards he wasn't sure how he felt about it, but that he was humbled to be nominated.
'I had thought I didn't want to be in the spotlight, but I love it now. It's a huge opportunity for my career and a chance to see how far I've come.'
Zeus travelled to Wellington last week to attend the awards alongside other rangatahi, where they were gifted a specially designed tohu (trophy) and certificate.
Award categories acknowledge excellence in a variety of areas such as academic achievement, creative entrepreneurship, skills and technology, and leadership.
Zeus is a recipient for Te Rakahinonga Auaha – Creative Entrepreneur.
What's next for Zeus?
Zeus says he sees a future in performing arts and hopes to make a career out of it.
'I finish school next year, that's my last year. I want to go straight to university to study for 3 years to get my acting degree at the performing arts school in Wellington. That's one of the best,' he says.
He hopes he can inspire others that are in care to follow their dreams too.
'I want others in care to not look at what you are going through now, but that you can have a future and a hope that there are great social workers who believe in you.