Higher aspirations for Ngāpuhi tamariki
Published: January 11, 2019
The wellbeing of Ngāpuhi tamariki is at the centre of a strategic partnership agreement signed with Te Rūnanga-Ā-Iwi O Ngāpuhi in Kaikohe last month.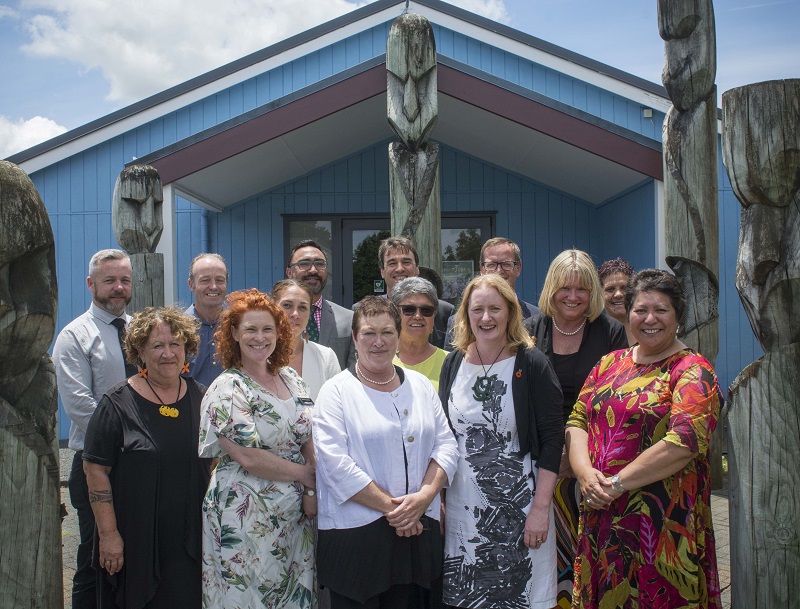 Working together for Ngāpuhi people
The agreement outlines a mutual commitment to work closer together to co-design and deliver services for Ngāpuhi tamariki and whānau. It is based upon on Te Tiriti o Waitangi, recognising a proactive Māori-Crown relationship.
Oranga Tamariki Chief Executive, Gráinne Moss, says the agreement shows a strong commitment to our relationship with Te Rūnanga-Ā-Iwi O Ngāpuhi and their people we are working with.
"This relationship is about understanding individual and shared opportunities to support the development, aspirations and outcomes of the Ngāpuhi communities."
The agreement is a natural evolution of work already done together including a Memorandum of Understanding in 2014 and the launch of Mahuru, the new youth remand service in Te Tai Tokerau, Gráinne says.
"We have welcomed the innovation that Ngāpuhi has shown with Mahuru. This has been a case study for us across the motu about the value of us being open and willing to do things differently."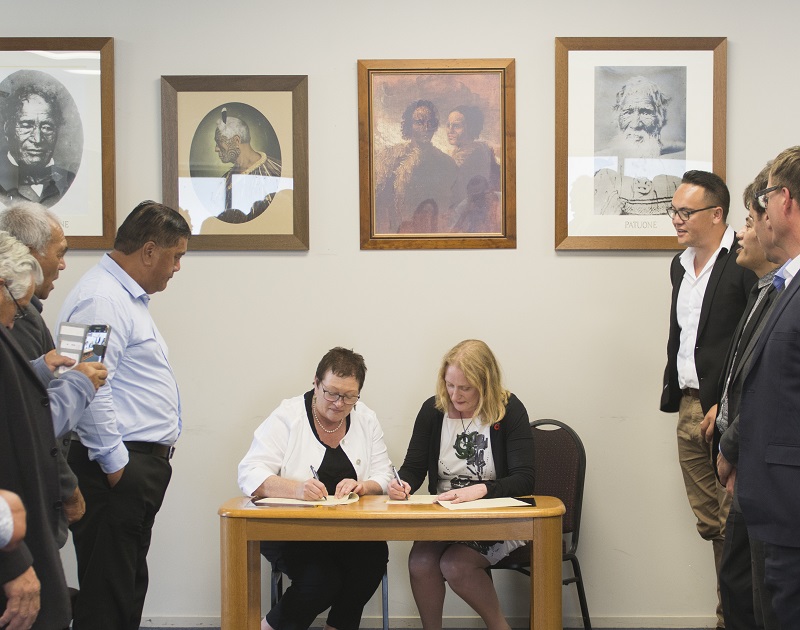 An equal partnership led by Ngāpuhi
Ngāpuhi will lead the development of a joint strategy to improve social outcomes for Ngāpuhi tamariki and whānau. This will outline shared objectives for the next five years.
Te Rūnanga-Ā-Iwi O Ngāpuhi Chief Executive, Lorraine Toki, says their vision is 'Kia tū tika ai te whare tapu o Ngāpuhi - where the sacred house of Ngāpuhi stands strong'.
"Our house will be strong when there are no Ngāpuhi taitamariki in state care, when they are all culturally connected, and when whānau needs and aspirations are the centre of all collaborative discussions and decisions," she says.
Lorraine says the agreement can help realise this vision as it enables Ngāpuhi to be more involved in decision making that affects Ngāpuhi tamariki and whānau.
"This Strategic Partnership Agreement has been formed on the basis of Te Tiriti o Waitangi. It guides our principles, and for us it means an equal partnership."
We will be involved in decision making that will impact upon our Ngāpuhi whānau and taitamariki. Their wellbeing will be the measure of success of our partnership.

Lorraine Toki
Committed to partnering with iwi
This is the second Strategic Partnership Agreement signed with iwi under Section 7AA of the Oranga Tamariki Act. The first was with Te Rūnanga o Ngāi Tahu in the South Island in November last year.
This new legislation which comes into effect on July 1, guides Oranga Tamariki to partner with iwi and Māori organisations to realise higher aspirations for tamariki Māori - Te puawaitanga mo ngā tamariki Māori.
Ngāi Tahu partnership
Working together for tamariki and whānau