Hui-ā-whānau ensures safety for mokopuna
Published: August 10, 2020
Whānau in Ōtautahi were empowered to take action to keep their newborn baby safe following intensive support by our Papanui team.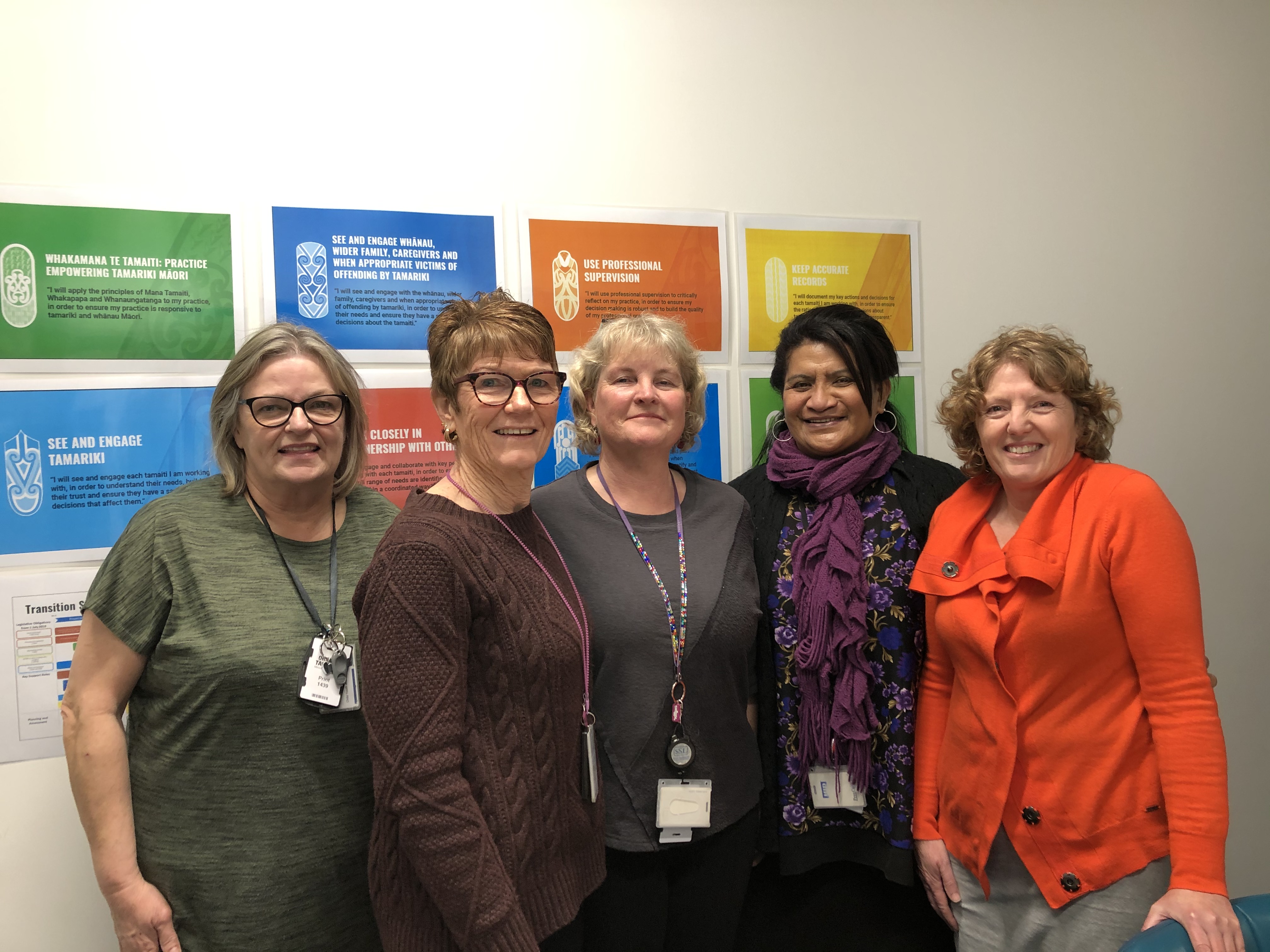 Building trust
We became involved with the whānau during the COVID-19 lockdown because the mother, who has a long history of drug addiction and mental health issues, was pregnant and due to give birth.
The maternal side of the family engaged well with our social worker, Wendy, however the father didn't trust Oranga Tamariki because of his experiences with Child, Youth & Family.
Kairaranga-ā-whānau, Fia Masani, reassured him and his whānau and encouraged them to attend a Hui-ā-whānau.
"I told him his voice is valued and we want to hear what he has to say. I heard him take a sigh of relief over the phone and by the end of the call we had also made our own iwi connection," Fia says.
"I later heard from a community worker that they'd noticed the father's attitude shift because of this and he was less stressed and more confident to engage with us."
A pathway led by whānau, monitored by whānau
Wendy and Fia worked together to prepare and facilitate the hui-ā-whānau. The hui was difficult with heated kōrero at times however an agreement was made which addressed the needs of the newborn baby and the mother.
"There has since been a rebuilding of a family relationship that had been impacted as a result of drug addiction issues," Fia says.
"Both whānau are working together to give their new taonga that important start to life in a nurturing environment. The pathway is whānau-led and whānau monitored and Oranga Tamariki has no further involvement."
In her role as Kairaranga-ā-whānau, Fia is focused on continuing to support transformational changes like this for whānau in her community.
"I joined Oranga Tamariki because I heard there is a commitment to working differently to help achieve better outcomes for tamariki and whānau Māori," she says. 
"Strengthening relationships between Kairaranga-ā-whānau and staff across Oranga Tamariki sites is key to this vision."
There are 42 kairaranga-ā-whānau across the country with 20 more roles being developed in 2020/21. 
A team effort alongside our partners
Fia and Wendy acknowledge their leadership team and colleagues for support in numerous consultations to balance the safety, best interests and wellbeing for tamariki and whānau.
They also acknowledge other professionals across the social, health and education sectors who are an integral part of the work of Oranga Tamariki.