Ingredients for positive change in youth justice
Published: May 12, 2020
Auckland young people in Youth Justice have been cooking meals for their whānau during the COVID-19 lockdown, thanks to a ready-to-cook delivery experience developed by Oranga Tamariki social workers – and it all started with a bake-off challenge.
Oranga Tamariki Youth Justice Social Worker Kathleen Clark says that the project came about from needing to think about new ways to keep young people engaged in positive activities, and one young person getting bored.
"I challenged her to a bake-off and provided all the ingredients she'd need. It worked well, and it was fun sending each other progress pics. I think she really got a lot out of it," Kathleen says.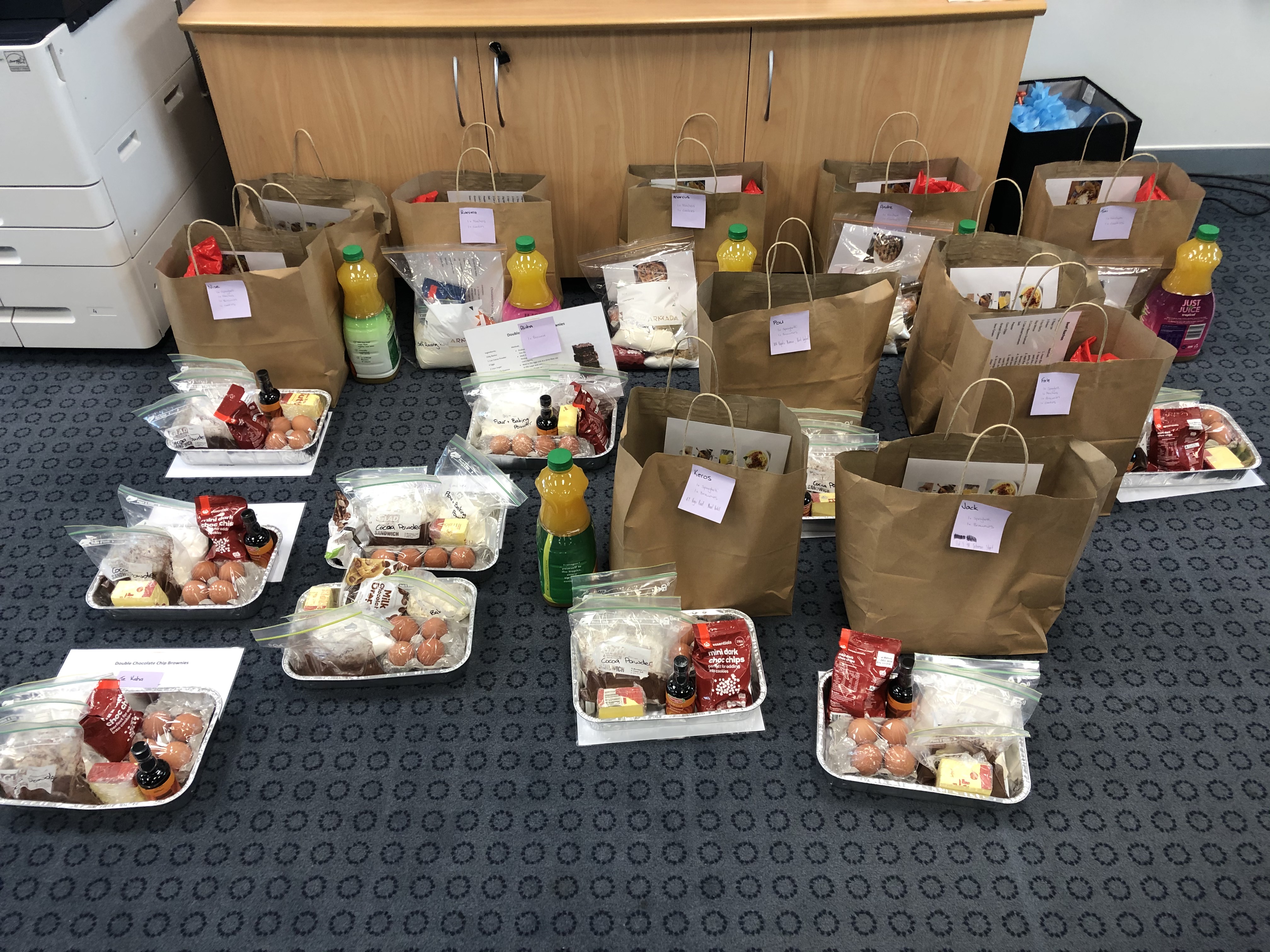 Project promotes family values
Kathleen says the young people have really enjoyed cooking the meals.
"Some have sent photos. One took a leadership role – giving his siblings the onions to chop and parts of the recipe to follow," she says.
"His mum also rang his social worker to say it was the first time her kid had ever cooked for her."
Tessa Iese-Oaariki, Oranga Tamariki Auckland City Youth Justice Manager, says the project is about going back to the basics of family morals and values.
She says it has been special for these young people to be able to provide and cook for their whānau.
Learning life skills
Kathleen is hopeful that learning these life skills will have a positive impact on the rangatahi.
She says the experience has also been incorporated into the young people's Youth Justice plans and will go into the progress reports to the Youth Court judges.
"We can let the judges know the young people have been learning life skills during this time and not just playing PlayStation" Kathleen says.
Plans to continue after lockdown
Tessa says the project has been a big success, and she's excited that the simple idea has taken off.
"We're looking at ways we can utilise a similar concept after lockdown and see if we can get our community partners onboard."