Māori Women's Welfare League partnership
Published: August 5, 2020
On Wednesday 5 August Oranga Tamariki signed a strategic partnership with the Māori Women's Welfare League. The common goal being to reduce the number of tamariki Māori who come into care.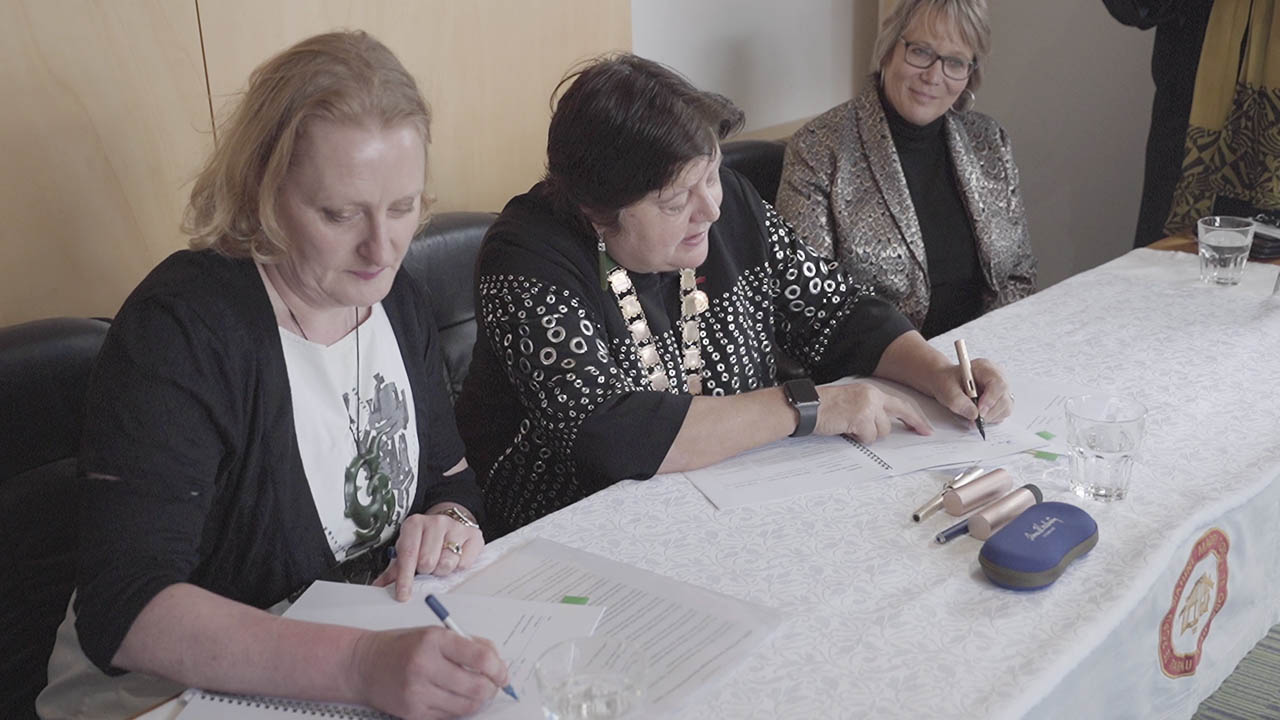 Our 5th partnership signed
This is our fifth strategic partnership agreement, and the first to be signed with a national Māori organisation. Up until now all our strategic partnerships have been with iwi Māori.
League President Prue Kapua says the signing acknowledges the values that the League and Oranga Tamariki share.
"This partnership is an opportunity to work together to uphold the mana of tamariki and rangatahi while recognising the significance of solutions that include whānau."
Our commitment to partnership
Oranga Tamariki Chielf Executive Gráinne Moss says the partnership is incredibly exciting.
"There is a unique strength in having a central focus on women, which then naturally extends out to tamariki and whanau."
She says it's another sign of our commitment to working with Māori providers to keep tamariki Māori out of care.
Over the next 12 months, Oranga Tamariki will develop a programme of work which contributes to the change that's necessary to improve outcomes for tamariki Māori and their whānau.
Our strategic partnerships
We have four strategic partnership agreements with Ngāi Tahu, Ngāpuhi, Waikato-Tainui and Tuhoe. In each partnership we are, or we will be, reviewing how we work with tamariki and whānau across the full range of what we do as a Ministry with a commitment to make fundamental changes to that work.