Oranga Tamariki welcomes Chief Advisor Pacific
Published: June 15, 2021
Today Oranga Tamariki formally welcomed Aiolupotea Sina Aiolupotea-Aiono as its new Chief Advisor Pacific.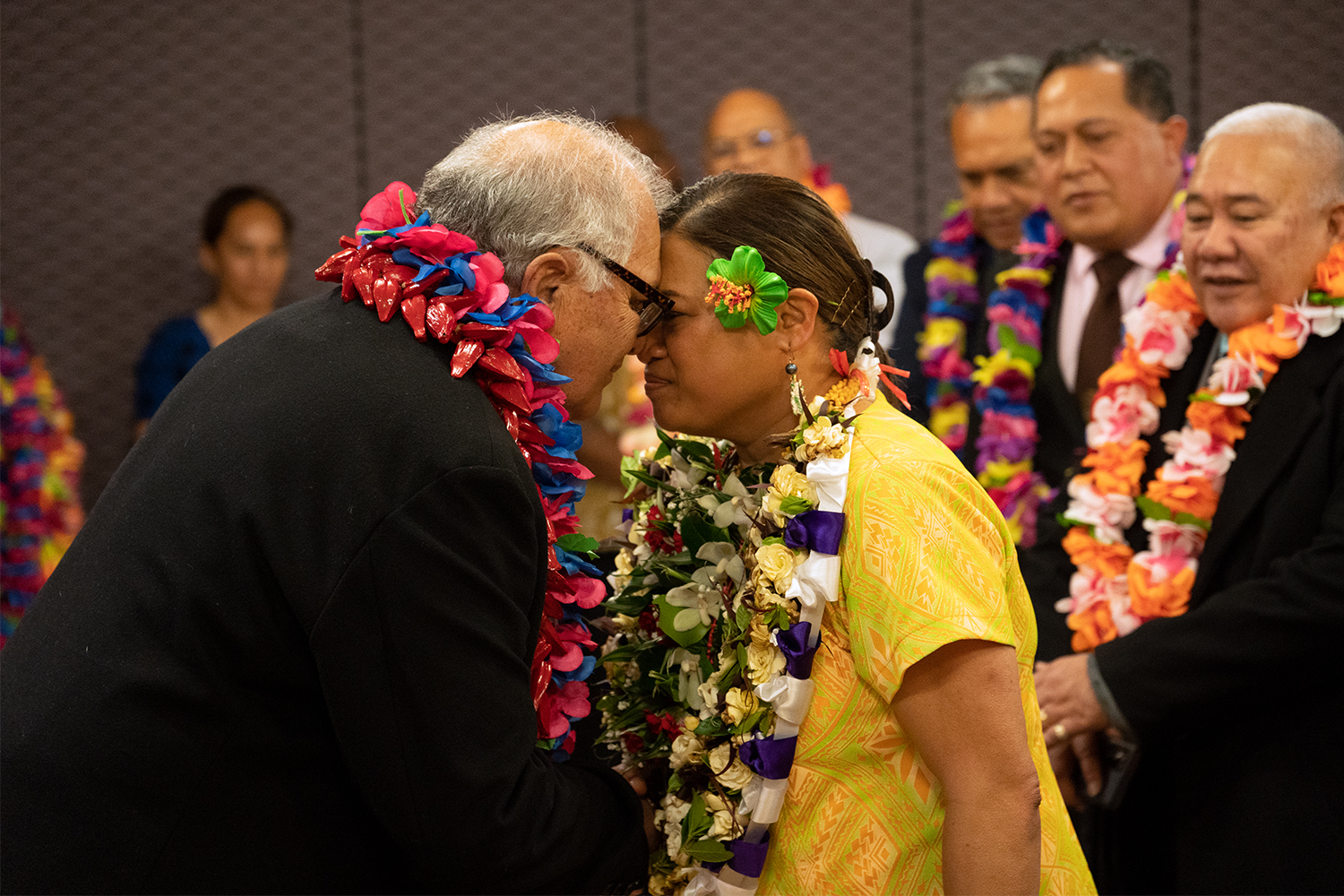 The welcome took place in Wellington in front of honoured guests such as Associate Children's Minister Poto Williams and included a traditional 'ava ceremony.
Chief Advisor Pacific is a newly created role within the Leadership Team at Oranga Tamariki. It signifies the commitment and strategic focus of Oranga Tamariki on Pacific children, young people, and families.
Aiolupotea Sina Aiolupotea-Aiono brings extensive experience and knowledge to this role. She was previously Deputy Chief Executive, Regional Partnerships at the Ministry for Pacific Peoples where she successfully drove the Ministry's Community Relationships portfolio and the Ministry's key National Programmes providers delivery through regionally based teams across the country. She also played a crucial role in the development of the Ministry's Lalanga Fou vision and successful implementation of the vision's key goals.
Secretary for Pacific Peoples and Chief Executive of the Ministry for Pacific Peoples, Laulu Mac Leauanae says, "Aiolupotea is someone who takes no backwards steps when it comes to achieving wins for our Pacific community. In her role at the Ministry for Pacific Peoples, Aiolupotea has shown how meaningful community partnerships can make a real difference not only to government work, but to the lives of the people we serve."
Aiolupotea Sina Aiolupotea-Aiono has also served at the governance level as a member and chair of several boards in local and central government as well as in the NGO and local community sectors.
"Aiolupotea Sina's wealth of experience will help to lift our cultural competence and support best practice in the delivery of services to, and engagement with, Pacific people" shared Sir Wira Gardiner, Chief Executive of Oranga Tamariki.
As of 30 June 2020, there were 357 Pasifika tamariki in the care of Oranga Tamariki. Cultural intelligence and awareness within Oranga Tamariki is key to enhance social work, and effectively support Pasifika tamariki and aiga navigating their own tough voyages.
Aiolupotea Sina hails from the villages of Falelima, Paia, Siufaga, Fa'ala Palauli in Savaii, Samoa and holds two chiefly Ali'i titles of Aiolupotea and Toleafoa, bestowed from her Aiga Sā Nāmualii in Falelima.
Aiolupotea Sina Aiolupotea-Aiono says, "I'm humbled and excited with the opportunity to serve our Pacific tamariki and communities in the new role and look forward to the challenges ahead to lift Pacific outcomes."