"Pinepine te Kura" at heart of new partnership
Published: April 27, 2021
Pinepine te Kura, a traditional Ngāti Kahungunu oriori (lullaby), is the foundation for the new Strategic Partnership Agreement signed between between Oranga Tamariki and Ngāti Kahungunu.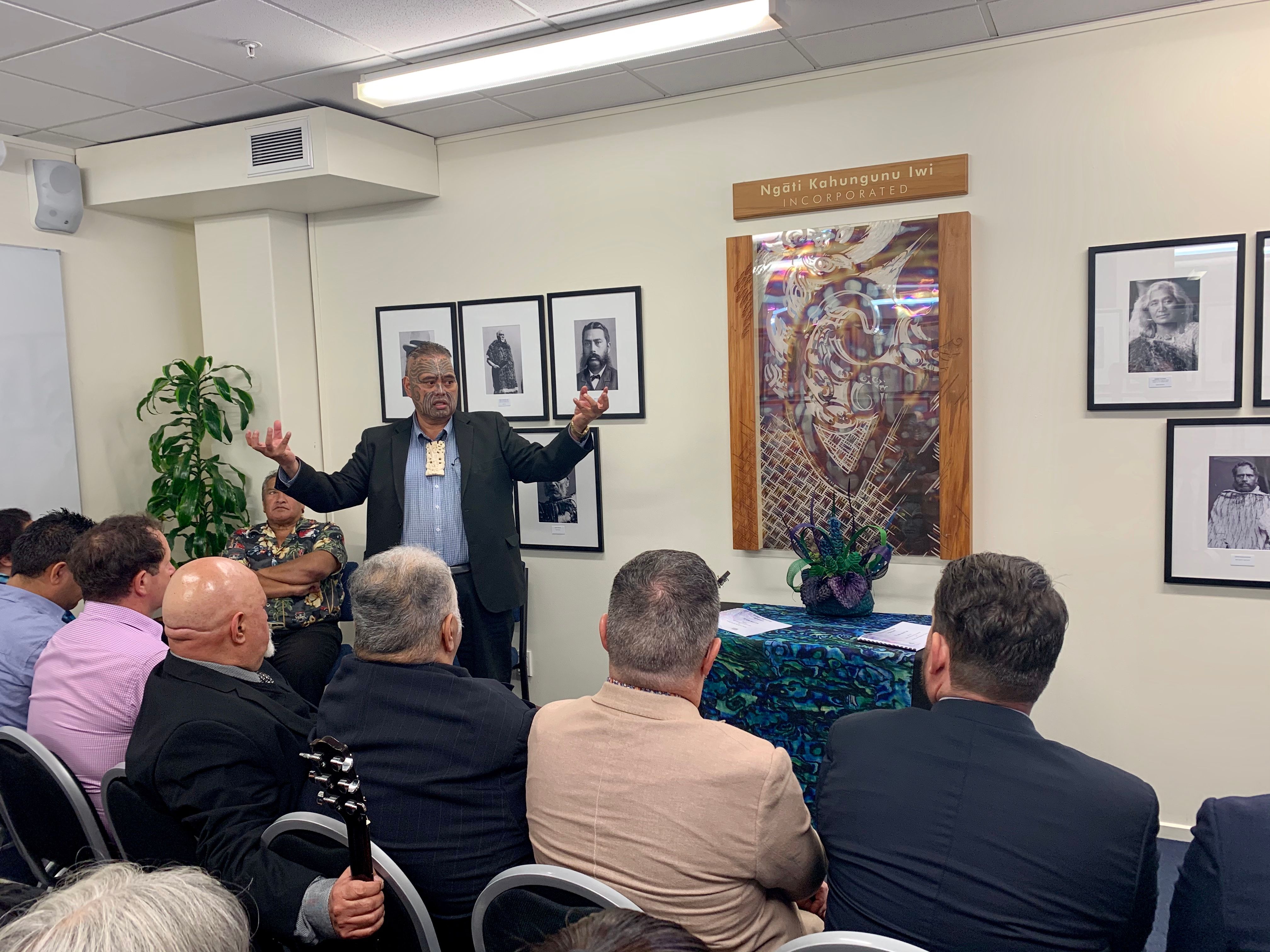 Ready to make change
The new official agreement between Oranga Tamariki and Ngāti Kahugnunu is aimed at keeping tamariki with whānau and improving the wellbeing of whānau, hapū and iwi.
At the signing event in Hastings on Friday, Ngahiwi Tomoana, Chair of Ngāti Kahungunu Iwi Incorporated, said the iwi has been working at the speed of light over the last two years to make change.
"Here we are, 30 years on from Puao-te-ata-tu, but ready to do it."
"There's nothing we can't do by working together," he said.
Measurable impacts
The agreement looks to create measurable impacts including fewer mokopuna in Oranga Tamariki care, a shift toward a whānau-centric approach based on Ngāti Kahungunu values and tikanga, providing the best possible support for mokopuna, and nurturing opportunities for innovation to improve outcomes for tamariki, rangatahi and whānau.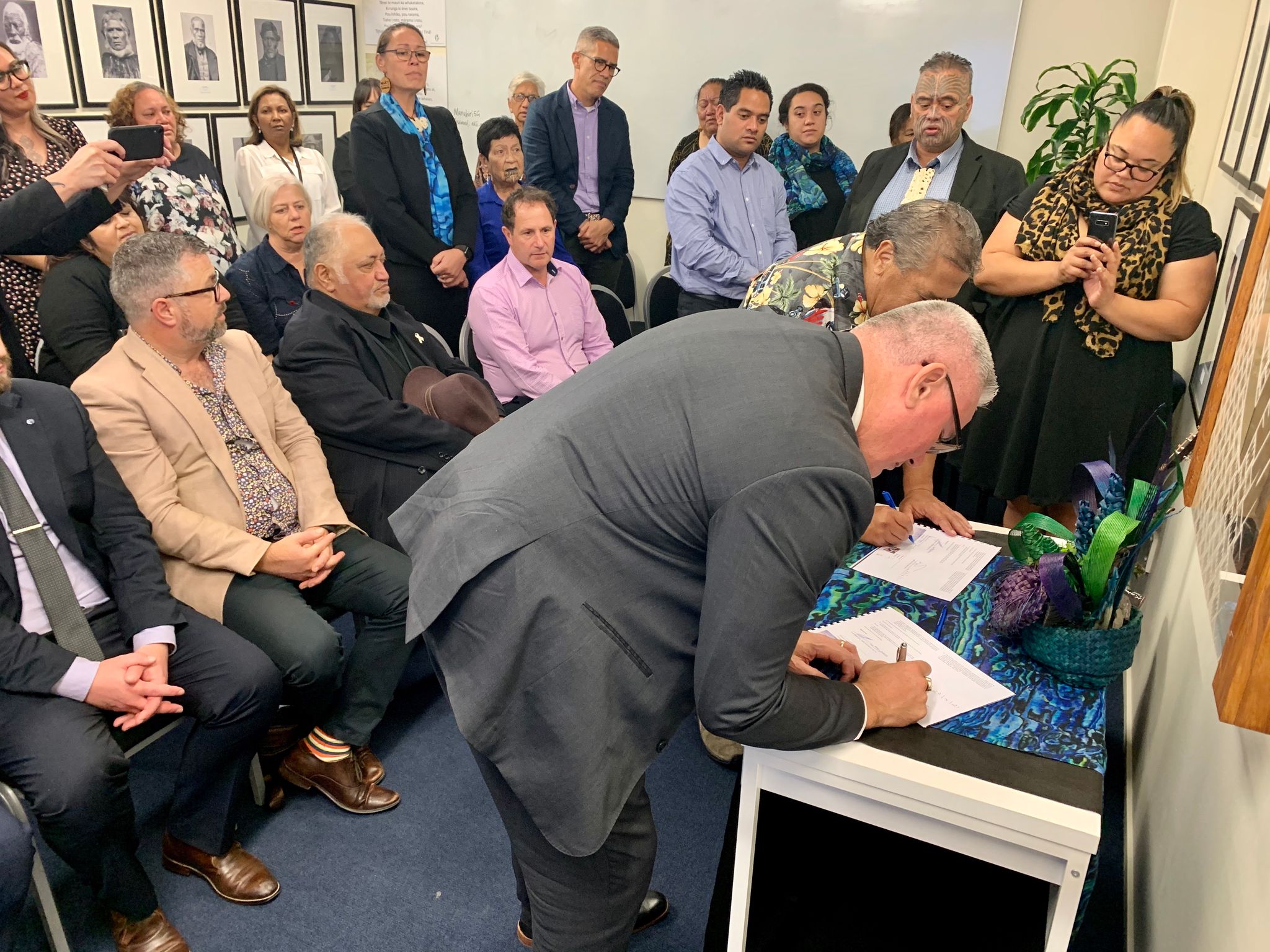 Localised approaches
Oranga Tamariki Chief Executive Sir Wira Gardiner said the spirit and energy in the room at the signing was what he wants to see achieved at a regional level across the country.
"We are exploring how resources and decision-making can be shared with whānau, hapū, iwi and communities to enable more localised and community-driven approaches."
"The partnership gains will be realised through practice on the ground, and now, we can identify the things that actually you can do better than us," he said to the iwi representatives.
There's nothing we can't do by working together

Ngahiwi Tomoana, Ngāti Kahungunu Chair
Whakapapa front and centre
Chief Executive of Ngāti Kahungunu, Chrissie Hape, said the agreement signals the commitment and willingness of both partners to put into effect what is needed for Ngāti Kahungunu mokopuna and their whānau to flourish.
"What we are trying to do is reunite the threads of our whakapapa – that's what this is all about."