Racheal's awesome work for tamariki
Published: September 22, 2021
'Hard yakka but awesome' is how Levin social worker and mother of three girls under four Racheal Eru modestly describes her job.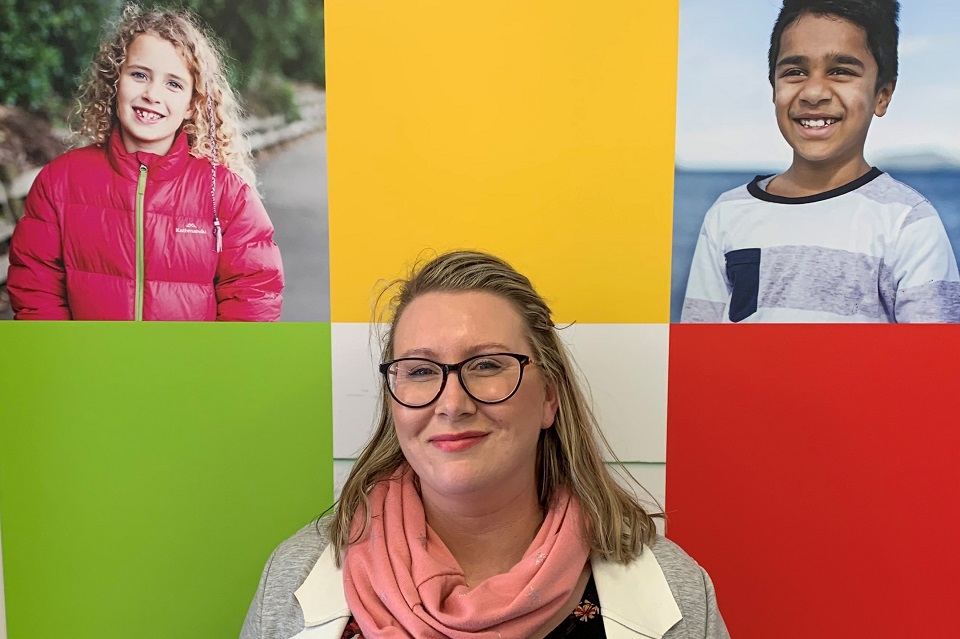 Racheal came to social work via teaching and nursing – all professions with caring at their core. After eight years in the job her work includes some of the hardest yakka of all: child witness interviews.
Providing reassurance
Racheal has developed ways of reassuring tamariki who've been through sometimes unimaginable hurt so they can tell their stories to the Police.
'They have so much trauma and stress. I use humour a lot and I'm very transparent about what's going to happen and the sort of questions I'm going to ask. It helps them, though it's still a really difficult process'.
Satisfaction on the job
She says one of the most satisfying things about social work is seeing changes in the lives of the people she works with: returning tamariki to their whānau and setting them up for success, seeing parents getting jobs and gaining self-respect, being greeted by young people in the street ('Levin is a small place!').
Racheal is strongly in favour of Oranga Tamariki's new direction of giving more resources and authority to whānau, iwi and communities and believes it will improve the lives of tamariki: 'They're the experts in their own lives, they're the best placed to do that.'