Supporting whānau to care for te tamaiti
Published: November 9, 2020
When Denise received the call from Oranga Tamariki asking her to care for her four-year-old niece, her first thought was "yes, of course." Several months on, and her aroha for this little girl has only grown.
With the right supports in place, Denise and her tamariki are doing well, and her niece is thriving with them within their whānau.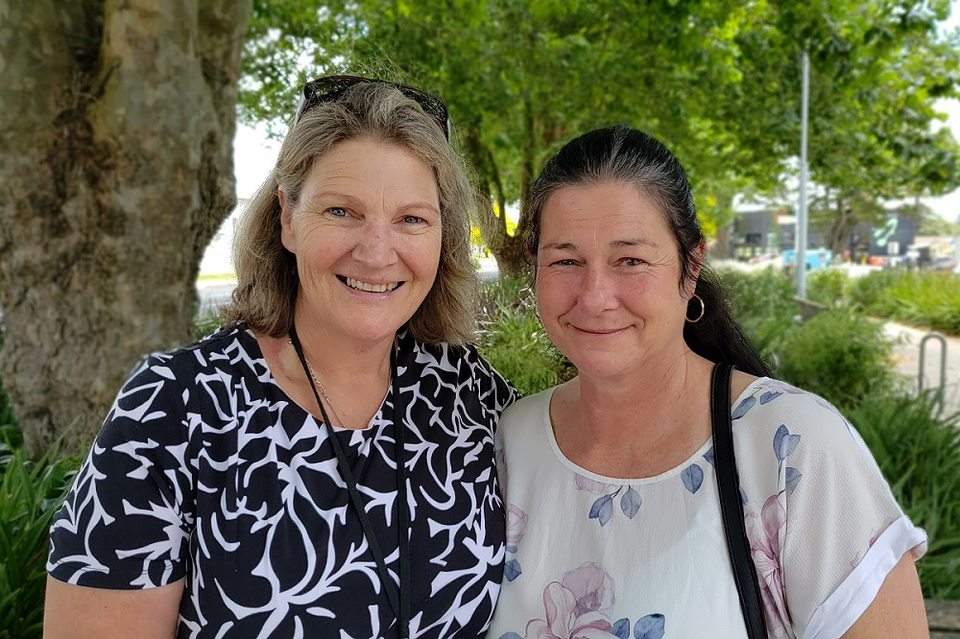 Never thought twice
Denise, a mum of six, says she never thought twice when she was asked to care for her niece. Her heart was telling her to help - this was someone from her whānau, and she wanted to do all she could for them.
However, opening her heart and home also meant some big changes for Denise and her family at very short notice.
Cuddled and loved her
Denise was raising four of her children in their small three-bedroom home at the time. Her husband had sadly passed away two years prior, and being a solo parent, working part-time meant life was busy.
As she cuddled and loved her niece that first day she arrived, Denise says she could only imagine how hard it must have been for her.
It was emotional for everyone – and with only a few days' notice, there had been little time to prepare her family and her home.
Meeting Adell  
Adell says from the moment she met Denise she could feel the aroha in the home.
As a Caregiver Social Worker for Oranga Tamariki, Adell's role is Denise's support person - to ensure she has what she needs to provide the best care for her niece.
Together Adell and Denise could talk about how to meet the needs of her niece, but also how to look after Denise's wellbeing and the wellbeing of her children.
Listening to the children
Adell says one of the most important things was to listen to Denise's children.
"We had some really courageous conversations," she says.
The children were grieving their father and the passing of their grandfather - and sharing their home and mum with someone else was new to them.
Adell says it was important that all the children could be heard, have their feelings validated and that they could come up with the solutions together.
Providing the right support
In alignment with the new National Care Standards, Adell developed a Caregiver Support Plan with Denise.
It included things like; providing more space for the family by adding a small cabin to the property for Denise's 17-year-old son; therapy for the whole family to help with their grief and loss; and support from another caregiver to care for her niece one weekend a month.
Adell could also see that helping Denise to reduce her work hours for the first three months would give her more time to settle her niece into their home, and into her new kindergarten.
Supporting whanaungatanga
After the settling-in period Adell says they could then revisit the plan to include supporting whanaungatanga connections for this little girl with her wider whānau and marae.
On a recent holiday to their marae, Denise says her niece seemed to be at home as she raced around, too excited to sleep.
"She was with her aunties that remember her when she was born, and she loved hearing those stories they shared with her," she says.
Her niece is now getting the same opportunity Denise says she had when she was young, in getting to know her marae and her whānau.
Doing well
Denise says she can't thank Adell enough for helping her to think of the practical supports they needed when her mind was filled with emotions.
Her tamariki are feeling so much happier – and they know that they can always have "mum time" when they need it.
Her niece is really settled in her own room. And Denise says they feel incredibly lucky that the local iwi also helped to make it special for her – with a makeover of new curtains, gibb, insulation and a fresh coat of paint.
Care Standards supporting caregivers  
The National Care Standards came into effect on 1 July 2019. They set out the standard of care every child and young person in care needs to do well and be well, and the support caregivers can expect to receive when they have a child or young person in their care.
Adell says the National Care Standards have enabled her to better support caregivers to best meet the needs of tamariki in care.
"For this whānau the aroha was there, we just needed to awhi it with the right supports."