Whānau Care partnership
Published: January 28, 2020
Oranga Tamariki and Waitomo Papakainga have launched Whānau Care for tamariki and whānau in Kaitaia and Te Hiku o Te Ika (the Far North).
The aim of the partnership is to ensure tamariki, who need care, are living safely with carers who have whakapapa connections to them through whānau, hapū or the five iwi of Te Hiku.
Oranga Tamariki is working to establish Whānau Care partnerships with iwi and Māori organisations across the country to better support tamariki Māori.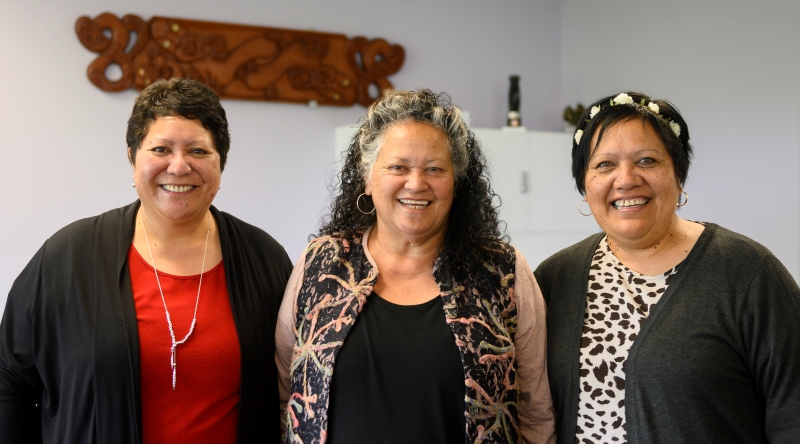 Tino rangatiratanga
Waitomo Papakainga is a kaupapa-Māori organisation in Kaitaia with a team of 25 kaimahi who are supporting their community through a range of social services.
In partnership with Oranga Tamariki in Kaitaia, they are researching the whakapapa of tamariki to identify and support whānau who can care for them.
Waitomo Papakainga Chief Executive, Katie Murray, says their mission is to help whānau discover their tino rangatiratanga.
"With support from the Kaitaia office, we are going to re-connect whānau and help them to become accountable for their own.
"This has been our kaupapa for a long time, and this new partnership will enable us to make an even greater difference for our people."
A realised dream
Oranga Tamariki Site Manager in Kaitaia, Hemoata Tauroa, says this Whānau Care partnership is a realised dream for everyone involved.
"Our hopes and dreams are the same for our tamariki and mokopuna. That they are safe, well and cared for by their own," Hemoata says.
"As Māori, this tikanga has been with us for ever."
Waitomo Papakainga and the Kaitaia site have worked hard to build relationships between their teams and to develop new ways of working together to better support tamariki and whānau.
"We work with the Kaitaia site to make sure the children are safe and then work alongside the parents and whānau to help them make better decisions for their tamariki and for themselves," Katie says.
Our hopes and dreams are the same for our tamariki and mokopuna. That they are safe, well and cared for by their own.

Hemoata Tauroa
Shining light for whānau
Katie started Waitomo Papakainga with her sisters more than 30 years ago as they could see their people needed help.
"We've come through numerous economic and political changes and we are still here, still continuing to grow for our community. That's one of our greatest feats."
Whanaungatanga is integral to their mahi as her workers, who are predominantly Māori, often share whakapapa or relations with the whānau they are supporting.
"This helps us to speak truthfully and openly with whānau as we can relate to them and they are more accepting of us," she says.
Being a community social worker is tough, but it's worth it for the opportunity to bring light into people's lives, Katie says.
"Sometimes we are like the angry aunties and we have to challenge whānau, but then we make a plan to help them."We get such a huge buzz when we work with families and know that tamariki are safe."