Expanding community support for whānau
Published: August 31, 2021
A collective of iwi and Māori organisations is building capacity to support tamariki and whānau with help from our team in Te Tai Tokerau.
Secondment strengthens collective
Tai Timu Tai Pari is made up of four organisations that deliver health, education and social services in communities throughout Te Tai Tokerau. This includes Ngātihine Health Trust, Te Hau Awhiowhio O Otangarei Trust, Te Uri O Hau Tangata Development and He Iwi Kotahi Tatou Trust.
They are focused on expanding community support for whānau, centralising their service in Whangarei and forming strategic partnerships with Oranga Tamariki and other crown agencies.
To help achieve this, Oranga Tamariki Partnering for Outcomes Services Manager, Huiarangi Pirihi, has joined their team on secondment.
"We have trust that Huiarangi will help us move forward, and we are more confident that we can now communicate and negotiate with Oranga Tamariki," says Martin Kaipo, Chief executive of Te Hau Awhiowhio O Otangarei Trust.
"The biggest advantage that we've got is we can get into the doors of our whānau and have these challenging conversations. We are in the communities, and we know the behaviours and trends so we can challenge them," Martin says.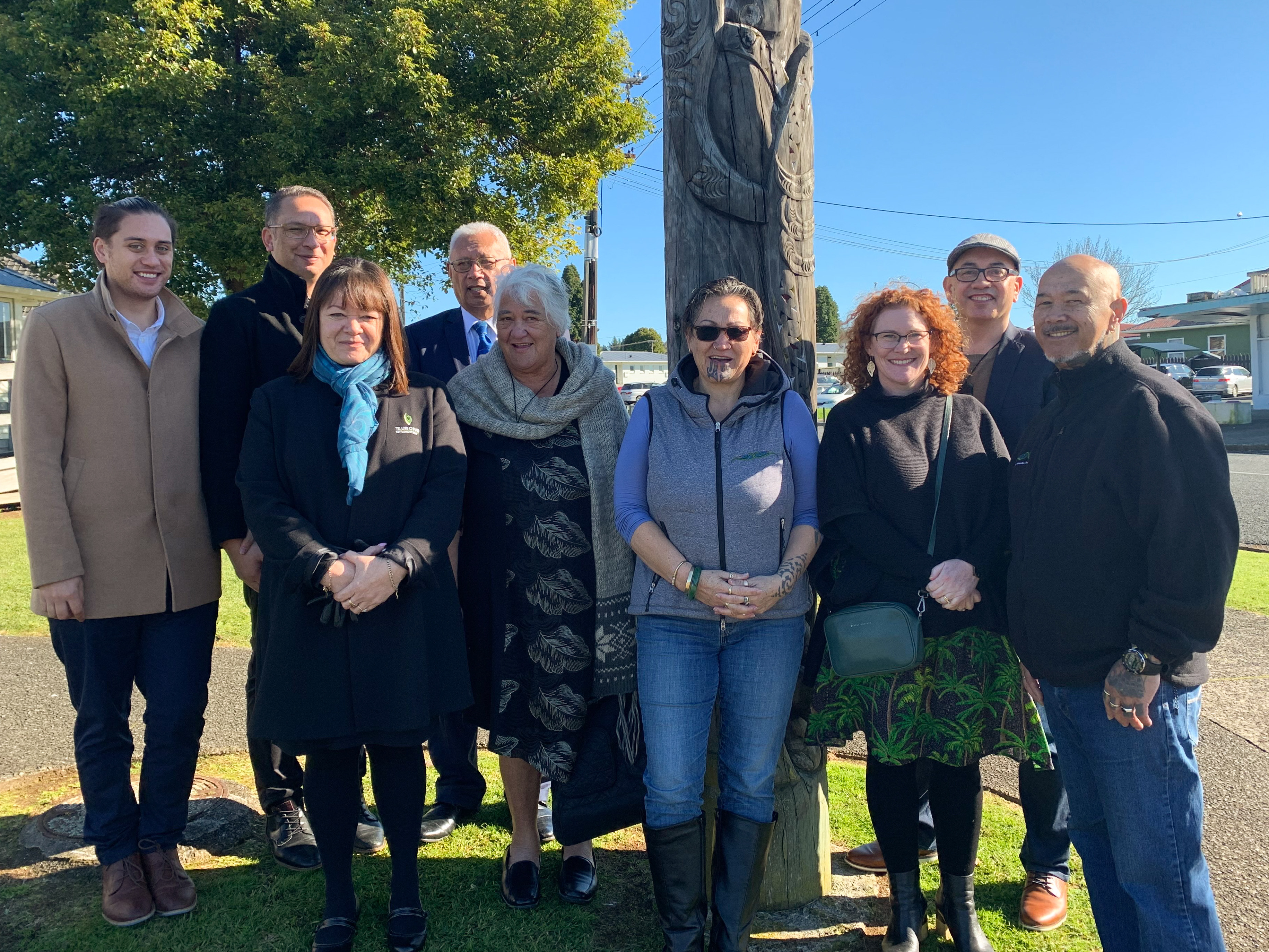 Building capability in the community
Huiarangi joined Oranga Tamariki Partnering for Outcomes in 2017 to help create resolutions for whānau.
"I was disheartened to see my own whānau not getting the support they needed for housing, education and health," he says.
"I felt I could have the greatest impact working with community and iwi partners to build up their capability."
Working with Tai Timu Tai Pari is a natural progression for him and the team in Te Tai Tokerau.
"They deliver services in some of the most challenging parts of Te Tai Tokerau. We will work together to realise partnership opportunities and respond to the needs of these communities," Huiarangi says.
Committed to iwi and community partnerships
​​​​​​​Oranga Tamariki has partnership contracts with all four of the providers in the collective. For example, Te Hau Awhiowhio O Otangarei Trust leads the transition support service for rangatahi in Te Tai Tokerau.
Tai Timu Tai Pari is also leading the transition of the Children's Team to a community-led-model alongside other partners in Whangarei and Te Kaipara.
Huiarangi's move follows the secondment of Isaiah Apiata from Te Tai Tokerau Youth Justice to Te Rūnanga-Ā-Iwi-Ō-Ngāpuhi for the role of Governmental Relationships Manager.
"Through these partnerships, tamariki and whānau will gain greater support in their community," says Rena Hona, Oranga Tamariki Te Tai Tokerau Regional Manager.
"We will continue to commit resources where possible to build up capability and capacity with iwi and community partners."