Outcomes Framework
The Oranga Tamariki Outcomes Framework sets out the main services we provide, how we intend to provide them differently from the past, and how we will know we're making a difference for tamariki or children and whānau or families.
Purpose of the Outcomes Framework
The Outcomes Framework reflects the emerging operating model for Oranga Tamariki, which has been developed to meet legislative requirements in force since 1 July 2019.
It ensures that the policies, practices, and services of the department have regard to mana tamaiti (tamariki), the whakapapa of Māori children and young people, and the whanaungatanga responsibilities of their whānau, hapū and iwi.
The Outcomes Framework also shows how our goals align to the Government's overall vision in the Child and Youth Wellbeing Strategy
The framework is a living document, and we welcome feedback from the public and our partners which can help drive better outcomes in future iterations.
Underpinning the framework
The Government's vision is to make Aotearoa New Zealand the best place in the world for tamariki or children and rangatahi or young people. Oranga Tamariki is responsible for ensuring that children and young people are safe and nurtured in their whānau, families and homes.
Our purpose is to ensure that all tamariki or children are in loving whānau or families and communities where oranga tamariki can be realised.
Our focus is on tamariki or children and rangatahi or young people:
who are at significant risk of harm now and into the future as a consequence of their family environment, and/or their own complex needs
who have entered or are at risk of entering the Youth Justice system.
Outcomes for tamariki Māori
We'll continue to work with iwi and Māori and local communities to identify and develop areas where we can best work together for common outcomes, and measures which will help hold us accountable for improving outcomes for tamariki Māori.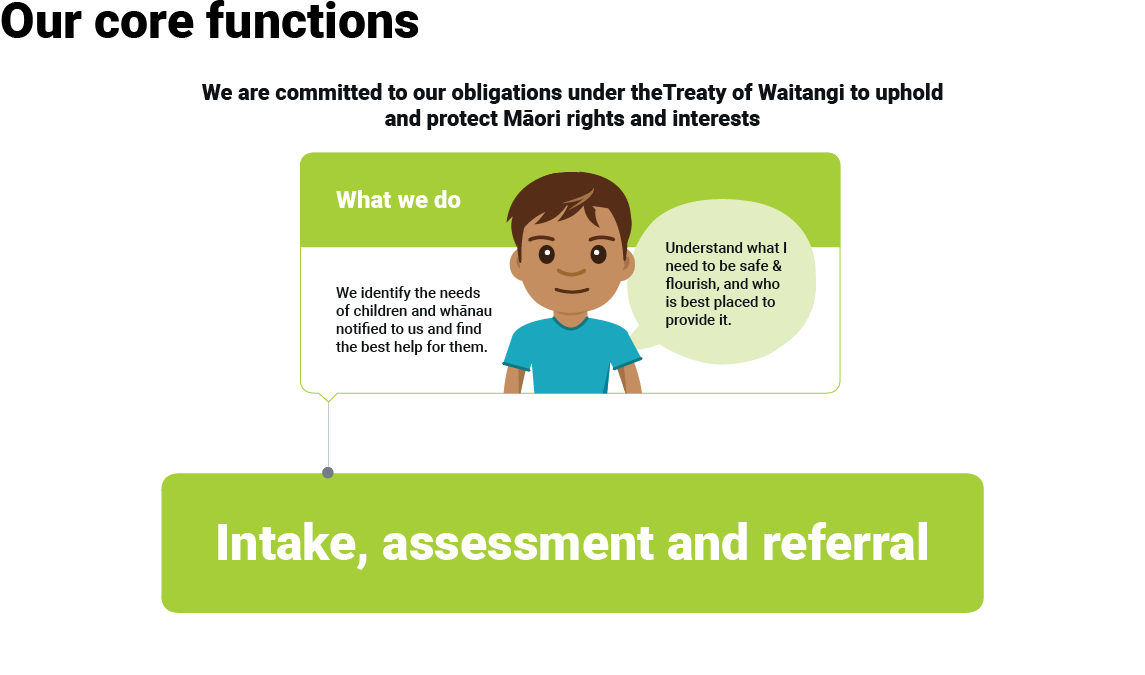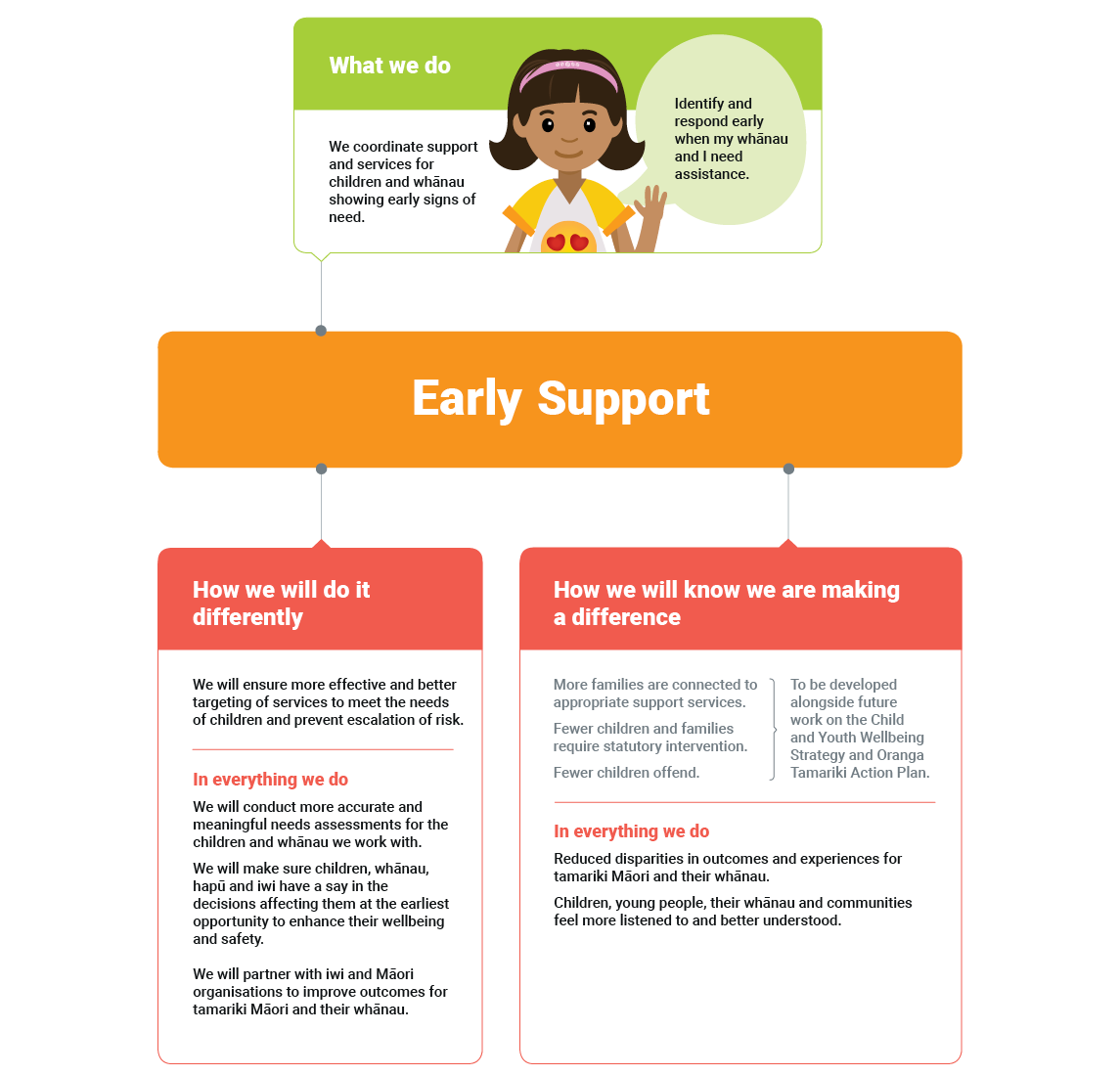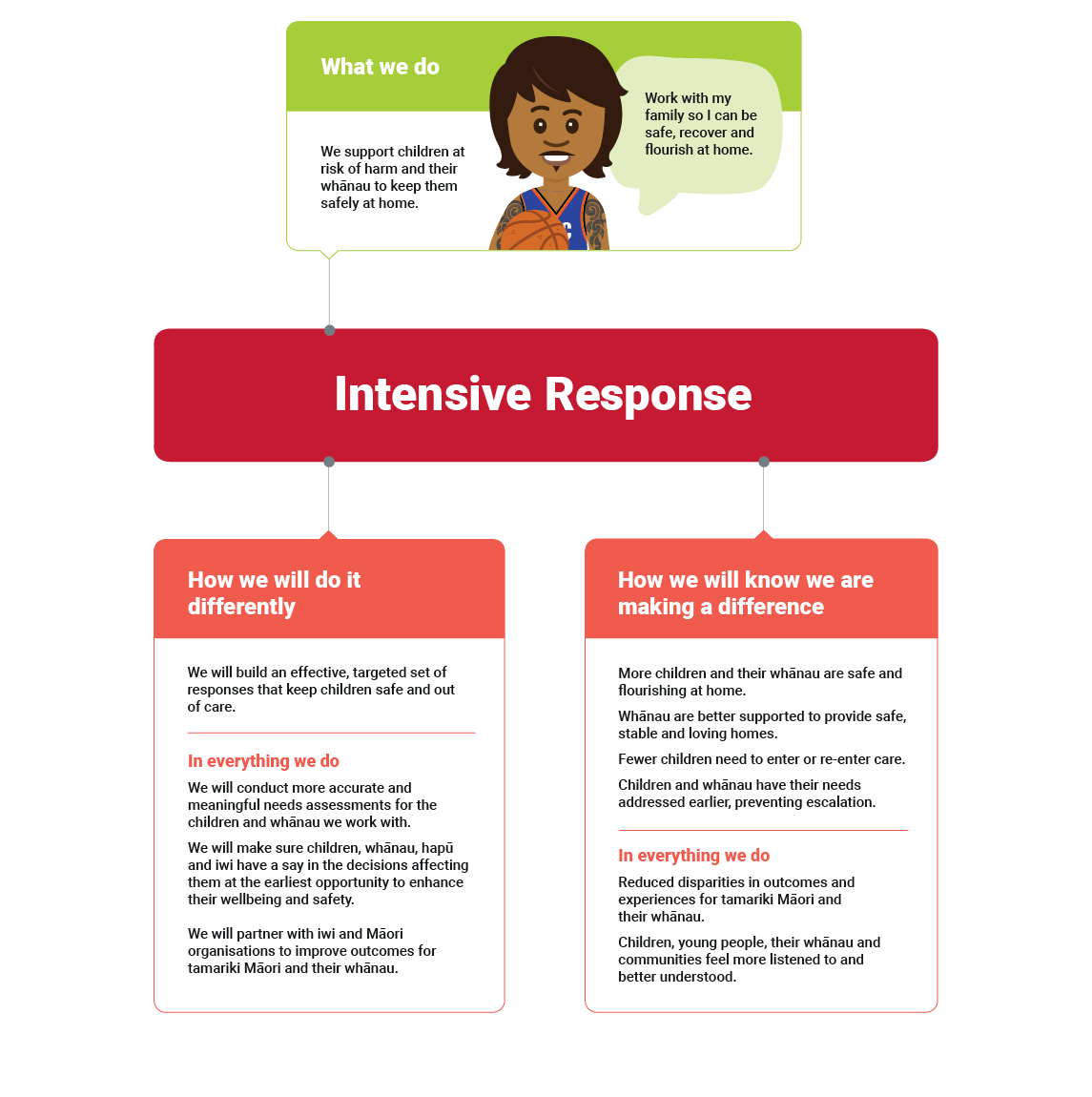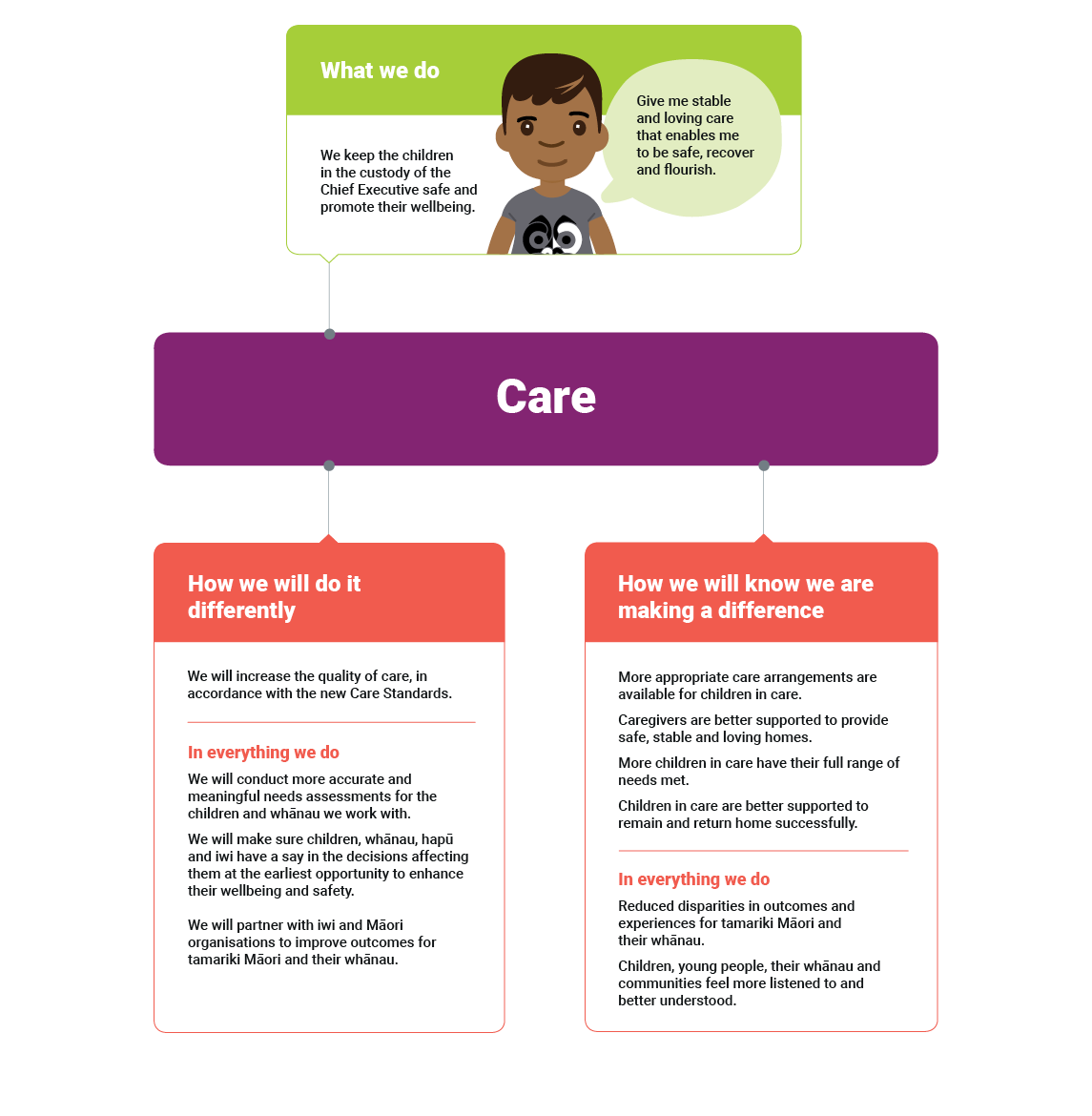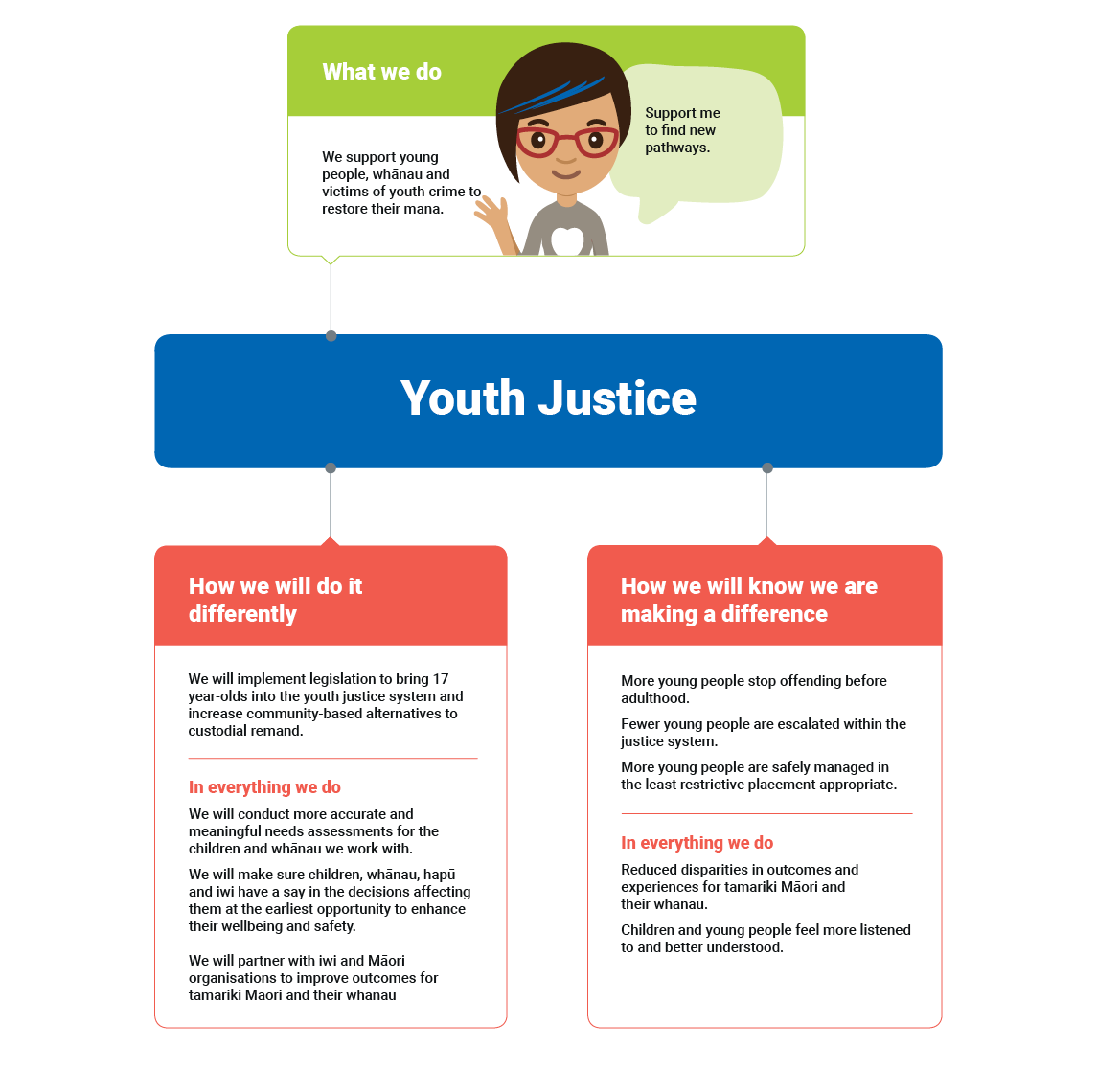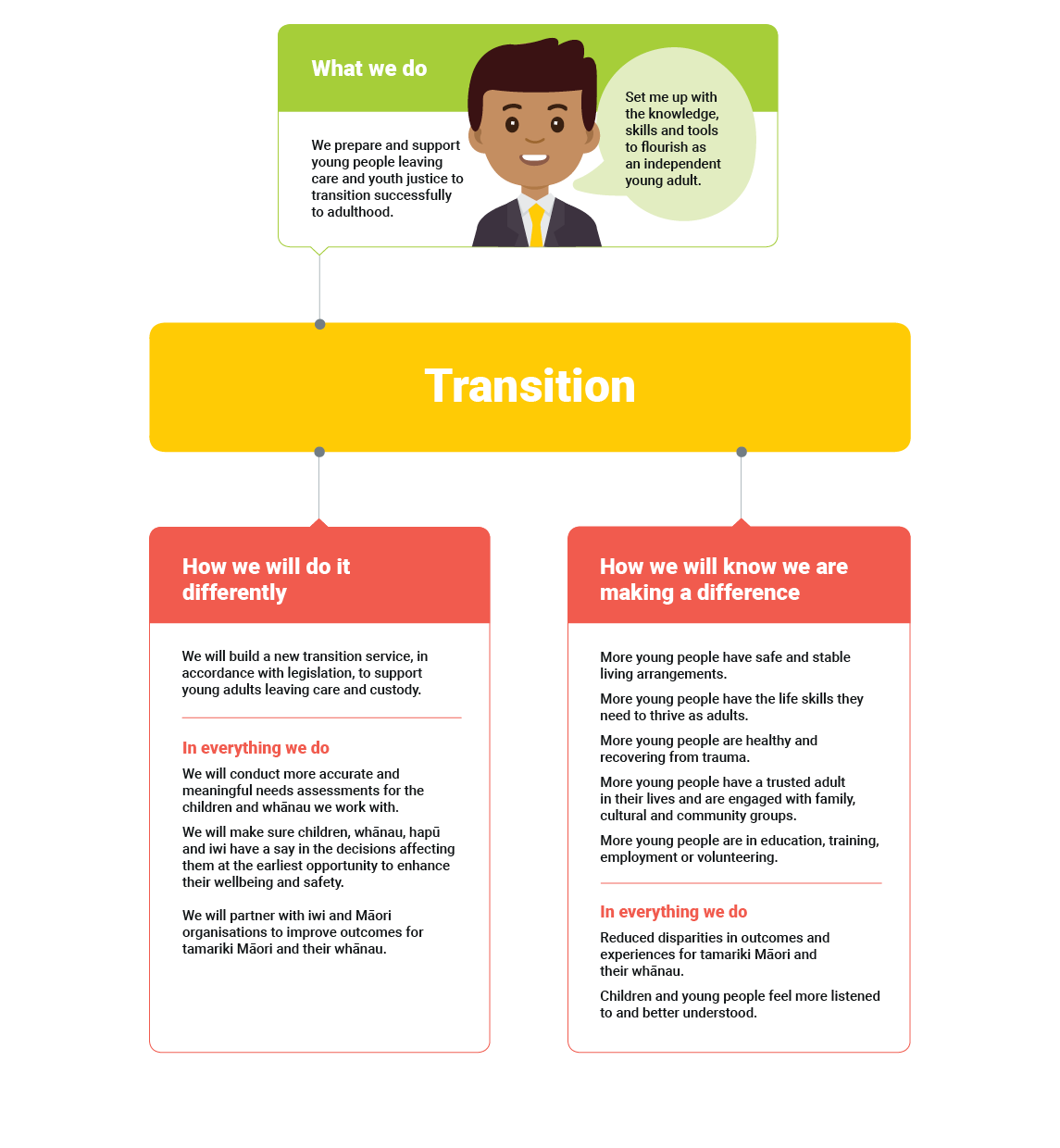 Published: October 29, 2018 · Updated: August 1, 2023