Caregiver story - Caleb and Gabe
A crash course in parenting is how Gabe describes her and husband Caleb's caregiving journey. Although an overwhelming start, the couple continue to care and show love for tamariki in their region. They always have an open door.
Transcript
Gabe and Caleb – video transcript
(Gabe, caregiver)
Once you see the need you can never pretend like it's not there.
This is our thing. This is what we'll probably do for the rest of our lives.
We didn't realise when we did the training that short-term fostering existed. We only thought long-term existed, so when we found out that you could do things like respite or transitional care or emergency care we thought, well we can do that.
(Caleb, caregiver)
We were like, dead set keen on adopting a child. Through years of sort of research and looking into it and travelling overseas and seeing what it's all about, we came to the conclusion that there wasn't such a great need for that.
(Gabe, caregiver)
We do it because we can. We've got a big house and only one daughter, and we've got the space and the love.
There's behaviours and things that kids come in, because obviously they have trauma and stuff that they're having to deal with.
But when they come in and they've got all these behaviours like Caleb said, stealing food and that sort of thing, he says to me like "we're just here to love the kids we're not here to change them."
We've got some really special stuff that we've got from kids like the girls that just left when they came to say goodbye. They left little letters on our bedside and it was really beautiful going to bed and finding them.
You miss the kids and you wonder if they miss you, and having little things from them is really special.
(Caleb, caregiver)
If you are children focused and if you can handle children in your life, then yeah it is very rewarding.
(Gabe, caregiver)
I would much rather have loved and let go then have never loved.
I know that sounds really corny but that actually is how I feel, I'd much rather of had the kids here than pretended like it didn't happen.
End of transcript.
Short-term care works
Caleb and Gabe are from sunny Hawke's Bay. The couple are parents to their own 2 year old daughter and 2 dogs. Despite a full house, they saw the need for short-term caregivers in their community and took up the challenge.
Transitional, respite and emergency are the types of care that Caleb and Gabe provide. As their own whānau is so young, short-term care works well as they can care for tamariki that they wouldn't be able to on a long-term basis.
For Caleb and Gabe, this type of care fits their lifestyle and allows them to make a difference.
"It's not hard. It's just fun and a chance to have small inputs into their lives, like encouraging them to get involved in activities and the outdoors. That sort of thing."
Having the beach and awa within metres of their front door provides opportunities for outdoor play. Something as simple as jumping off a log into the ocean, or throwing rocks into the awa can have a big impact.
"We've had teenage boys come here that have been struggling with violence and that sort of thing. We would go down to the river every night, I would take them down there in my 4-wheel drive and they would jump off a log for 2 hours, just continually doing that. Living by the beach brings a lot of head space," Caleb says.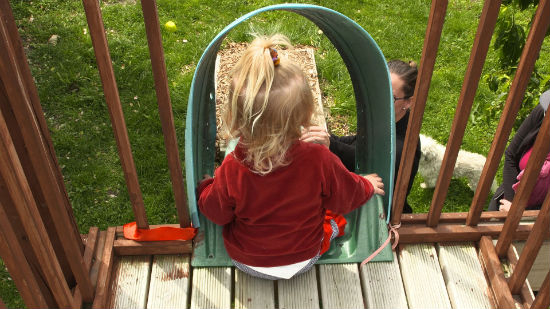 A change is as good as a holiday
Although rules are made in their whare, the couple try to focus on the few days they have with the tamariki as a holiday or a break.
"It's just a couple of days. You go out and you have a bit of fun, you build sandcastles you kick the ball around. As they say, 'a change is as good as a holiday,' it's like a break for them."
Short-term care allows Caleb and Gabe to have a break too. After having time to re-energise the couple can return to caring for tamariki, providing more aroha.
"It can be very overwhelming for a family to have kids in your house that you're not used to having in your space. So it's nice being able to ask people to take kids for a weekend, just so you can have some family time. It's like a reset button for you."
"It resets your family, so when the kids come back you can be more loving and nurturing."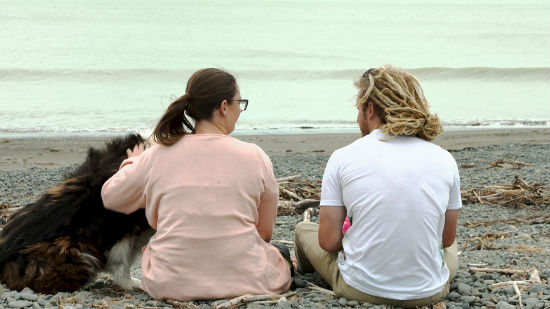 We're here to love
Although Caleb and Gabe have an abundance of aroha and passion for what they do, they acknowledge that it is hard work.
Not every tamaiti is the same and different behaviours are displayed. However, what may be considered bad behaviour in 1 household changes in another, especially if your main goal is to provide aroha and a safe space.
"We often have to step back and say 'but do I really care?' when they steal some food or display other behaviours. It doesn't matter – they're only here for a weekend. We're just here to love the kids."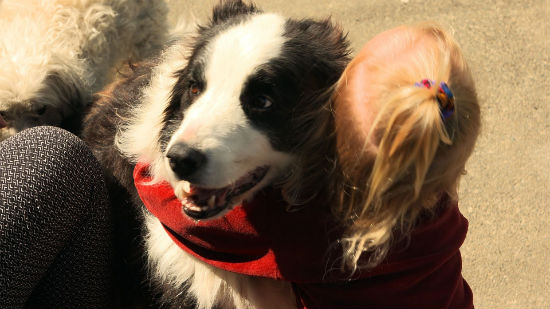 Published: March 6, 2019 · Updated: August 24, 2023