Make a nomination for the PMOT Awards
Who can be nominated for a Prime Minister's Oranga Tamariki award, and how to make and submit a nomination.
Who can be nominated
You can nominate any young person in care who is committed to their goals.
They must also be:
aged between 15 and 21 years at the time of application
in care or have experienced care within the last two years (either with Oranga Tamariki or with an iwi or NGO provider in New Zealand).
There are up to 25 awards available each year across five categories.
If a young person didn't receive an award the first time you nominated them, you can nominate them the following year, as long as they still meet the eligibility criteria.
Anyone can make a nomination
Anyone can nominate a young person in care for an award if they are positively and strongly involved in the young person's life. This includes all social workers, caregivers, teachers, support workers and people from the community such as kaumatua, coaches or mentors.
Involve your nominee
Please involve the young person in the nomination process. It's a good idea to discuss why you want to nominate them for a particular award and to talk about what a nomination involves. You may be able to use their 'voice' in the nomination using quotes, or they might like to contribute supporting material such as photos, artwork or video.
Sometimes it might be appropriate to nominate a young person as a surprise. If you choose to do this, we recommend speaking to people in their support network and including letters of recommendation.
There is no limit to how many people you can nominate. Please complete a separate nomination form for each young person or rangatahi.
How to submit your nomination
Make sure your nominee meets the eligibility criteria
Fill out the nomination form and save as a document
Gather supporting evidence and save this into a single file if possible
Send nomination and supporting material by email to: PrimeMinistersAwards@ot.govt.nz
Nomination forms for the 2022 PMOT Awards will be available later in the year.

We're here to help. If you have any questions about your nomination, feel free to contact us at: PrimeMinistersAwards@ot.govt.nz
Next steps
When you send your nomination to us, we will let you know we've received it.
After the nomination period has closed, we'll do a background check on the nominees. Then a selection panel will review the nominations and meet to choose the award recipients.
The selection process is confidential – all members of the selection panel sign a confidentiality agreement, and nomination packs will be destroyed following the panel meeting. One digital copy will be kept in a password protected folder for future reference.
If recipient information is shared, this will be in consultation with both the nominator and young person.
The selection panel is made up of representatives from NGOs and sector partners, the Oranga Tamariki Leadership Team and a previous award recipient.
Once award recipients have been selected, we will be in touch to let you know if your nomination was successful and to discuss next steps.
Unsuccessful nominees will still be acknowledged with a certificate and congratulations message. Being nominated is a great achievement, and it's important to recognise the young person's efforts and progress.
Tips for a great nomination
The selection panel loves to see nominations that show a rangatahi or young person's potential and determination to achieve success, or who are excelling in their chosen field.
Get the young person involved
Being nominated is an achievement in itself and all nominees will be acknowledged. Where possible, include the young person or rangatahi you are nominating in your application process. They may want to write a letter, include things like their artwork, photos and achievements at school.
Highlight their aspirations and potential
The application should tell the story of the potential of the young person or rangatahi, rather than too much detail about their past. Work with the young person to tell their story.
Be creative
Include personal touches from the young person – this could include photos, artwork, video and copies of certificates. You can also include references from people like a teacher, sports coach, school principal or caregiver.
Tips for submitting a good quality video
Plan your video in advance.
Make sure there's plenty of light.
Think about the background so it's not too distracting.
Check the audio is clear and be aware of any background noise that might be picked up.
Avoid shaky footage by using a tripod or placing your camera on a steady surface.
Use your phone in landscape mode (that is, horizontally instead of vertically).
Be prepared to do a few takes! Practice makes perfect.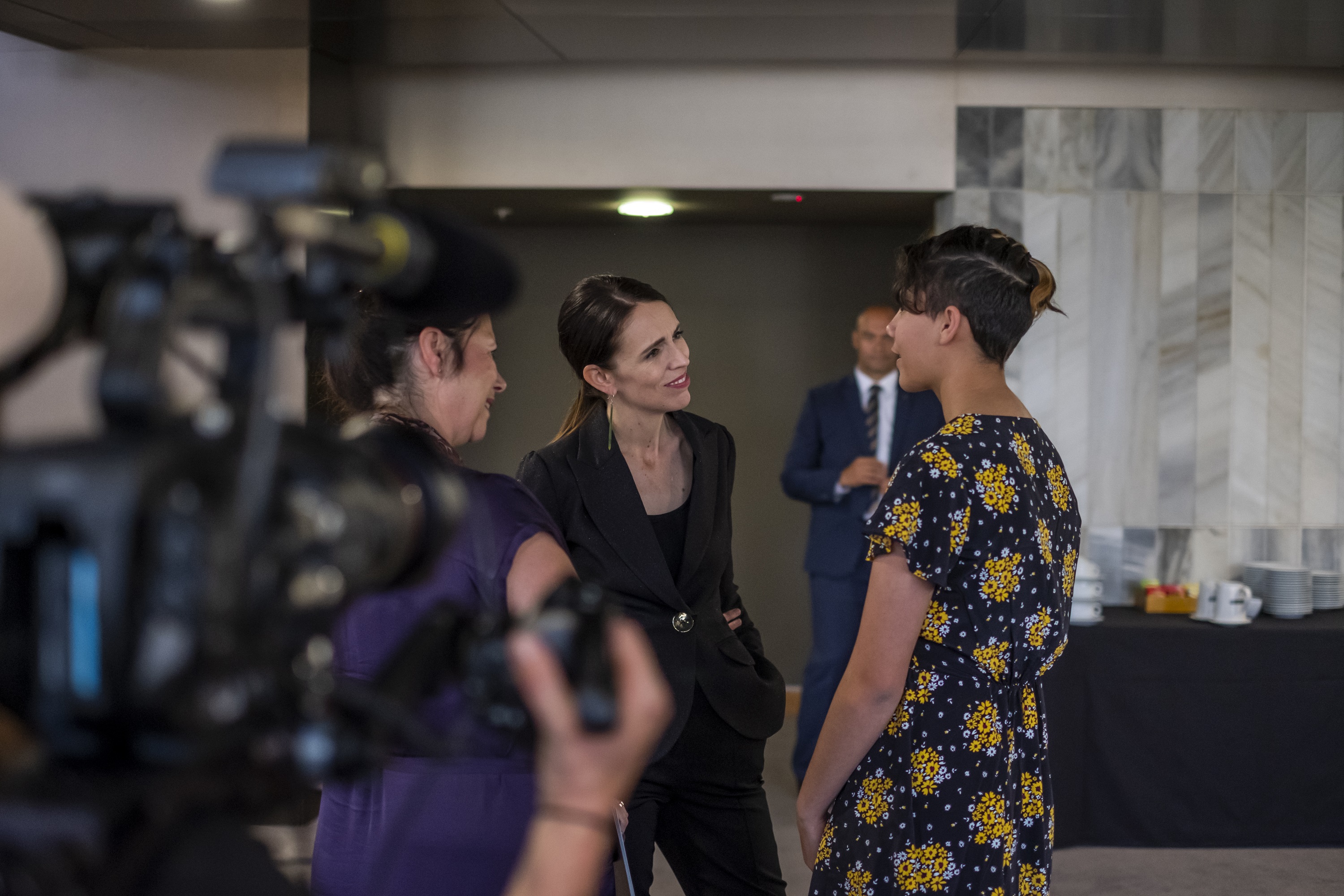 Published: July 9, 2021 · Updated: November 2, 2021