Keeping families together
With the help of community service providers such as iwi and non-government organisations, we are working hard to keep families together.
As at June 2020, the total budget for our prevention and early and intensive intervention services is $177 million.
The top five services, and how much we invest in them, are:
Family Start – $51.0 million
Social Workers in Schools (SWiS) – $27.6 million
Medium to high intensity wraparound family support services – $25.7 million
Low to medium intensity family support services – $8.5 million
Children's Health Camps – $14.6 million
Early intervention
We provide and co-ordinate early intervention services to children, their families and whānau to address early signs of need, and reduce the risk factors that may lead to a child going into care.
Family Start
Family Start is a flagship home-visiting programme for pregnant mothers, and family and whānau with infants and children up to three years old, and up to five years old in some cases.
Every year Family Start works with 7,500 families and whānau – this involves 11,000 home visits per month. A small proportion (around 2%) of children in the programme go into care.
Find out more about Family Start
Social Workers in Schools
Social Workers in Schools (SWiS) is a school-based and community social work service, provided in about 700 English-medium and Māori-medium decile 1 to 3 primary and intermediate schools (Years 1 to 8).
In the 2018/19 year, SWiS worked with around 8,500 to 9,000 children, families and whānau.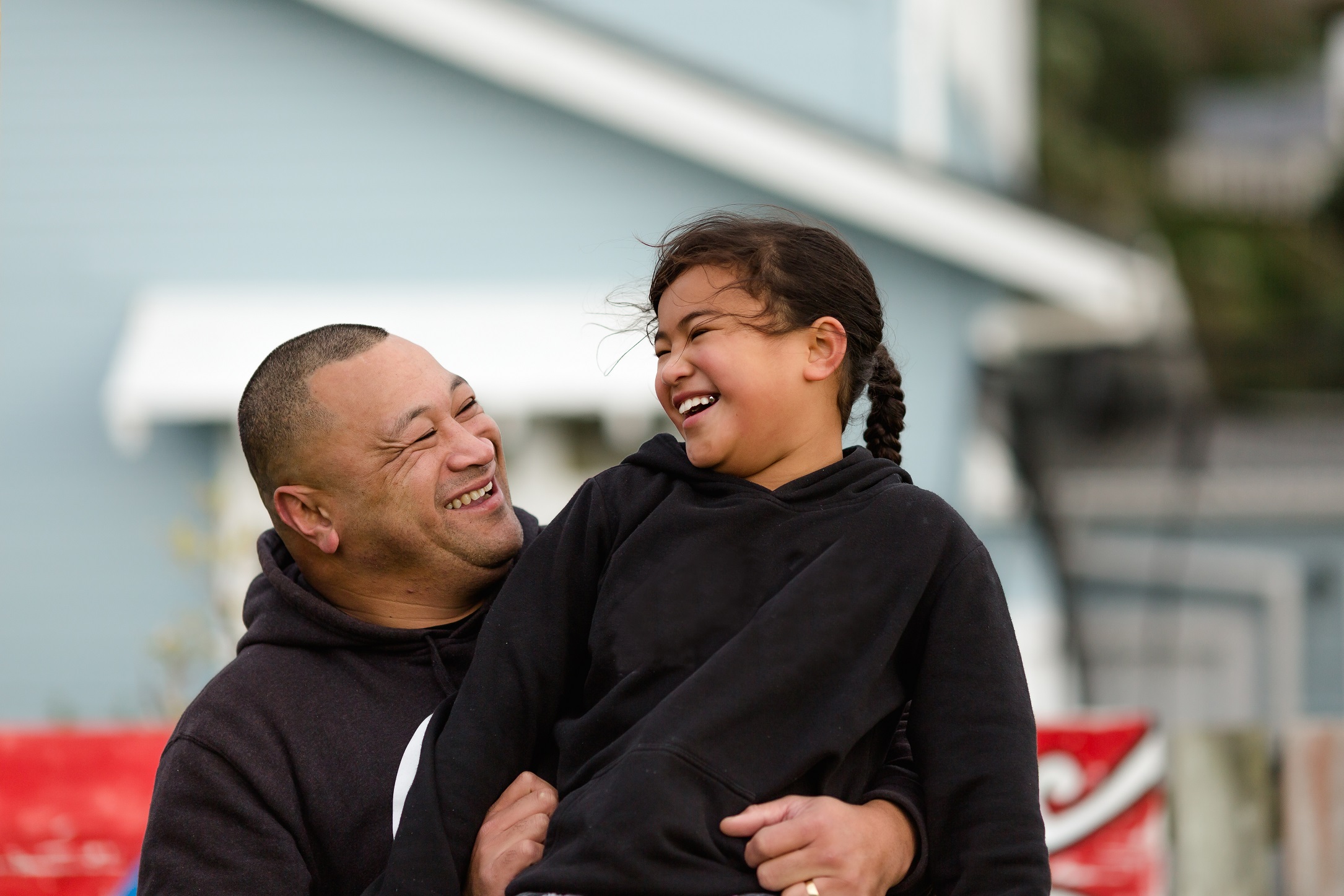 Intensive intervention
Along with our partners, we've established a new collaborative approach of intensive support for families and whānau where a child is at risk of going into care. This involves working closely with a family and whānau so that a child can remain, where possible, safely at home with their whānau, within their culture and connected to their communities.
Working with our partners on long-term collaborative design
These intensive intervention services are being designed in collaboration with iwi, Māori and Pacific organisations and the wider community sector.
They know what their children need and it's vital we support them to find and develop the solutions. For now, this involves four Oranga Tamariki sites: Christchurch East, Tokoroa, Horowhenua and Ōtāhuhu.
The Mokopuna Ora Sustainability Project is built on a strategic partnership with Waikato-Tainui to codesign and deliver a framework that is focused on supporting whānau to keep tamariki out of care and, where they need to be taken into care, ensuring that whakapapa and whānau connections are maintained. Waikato Rural North and Papakura are the pilot sites for this work.
Learning from and expanding existing relationships
We've implemented intensive intervention services in areas where strong relationships between us and community partners are already in place.
And we've started planning to expand our services so that families get the support they need to achieve their goals and stay together. We're also looking to progress some other collaborative design discussions in areas including Hastings and Napier, the Far North and Upper South.
We're now supporting 340 families and whānau to stay together across the country. Initial results are positive. However, we need to make sure gains are sustainable before we expand the service further.
Published: September 29, 2020