Workforce Working Group
The Workforce Working Group's plan focusses on four goals to achieve a workforce that enables tamariki and whānau to flourish.
Purpose of the group
The Workforce Working Group was established in Tīhema 2018 by the then Chief Executive. Its purpose was to ensure the workforce implications and opportunities arising from our operating model were well understood, and that there were effective and efficient responses to be pursued collaboratively at local, regional and national levels.
Children's workforce plan
The Working Group developed a plan outlining the actions needed to develop a children's workforce to enable tamariki and whānau to flourish.
You can read the plan below. Key pieces of work in the Action Plan have been progressed by Technical Working Groups and will be available on this site in the near future.
The Future Direction Plan developed in response to the Ministerial Advisory Report includes the development of a workforce strategy over the next 12 to 24 months. We are working through the connection between the development of the strategy and the role and work of the Workforce Working Group.
Goals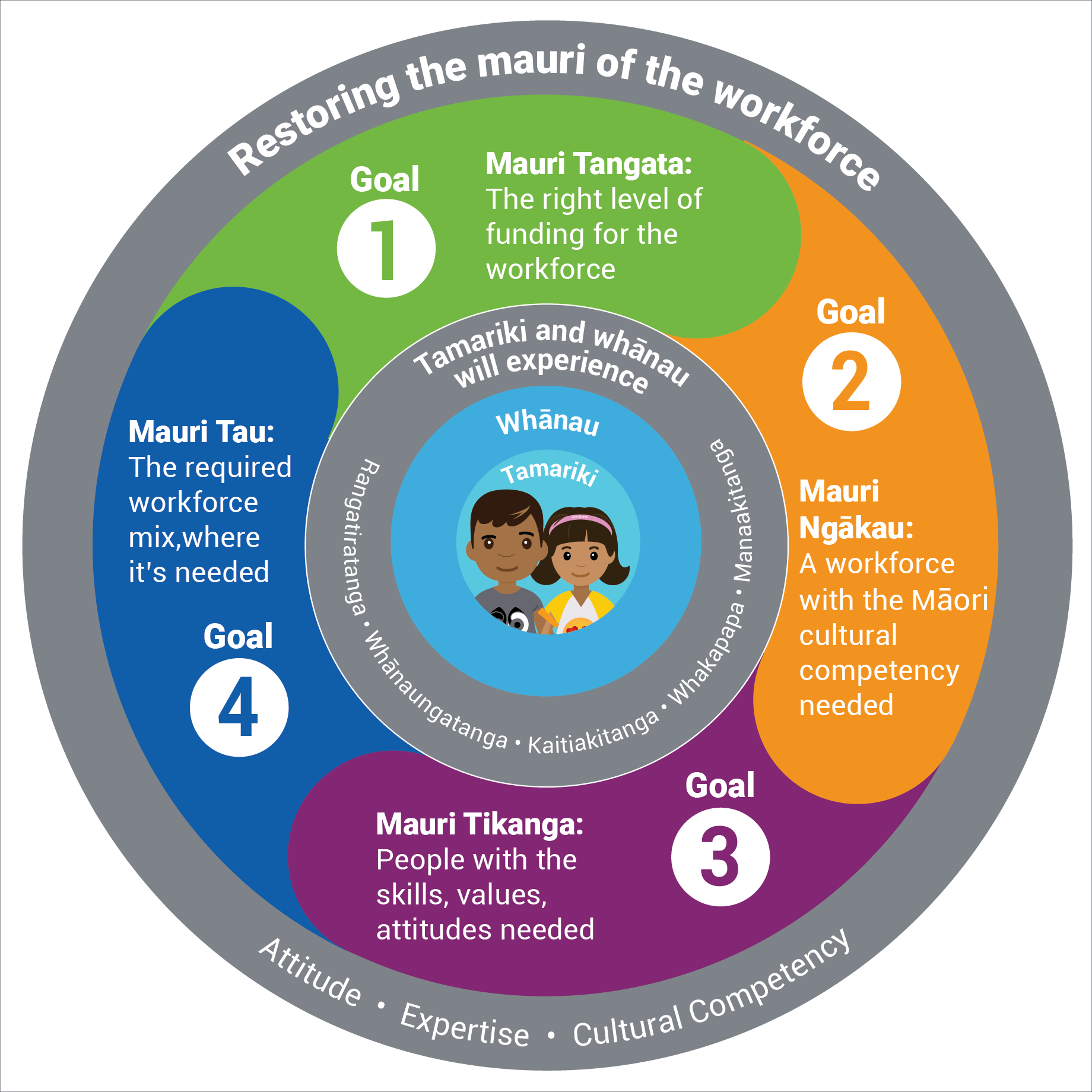 The 4 goals are:
Mauri tangata – the right level of funding for the workforce
Mauri ngākau

–

a workforce with the Māori cultural competency needed
Mauri tikanga

–

people with the skills, values and attitudes needed
Mauri tau

–

the required workforce mix, where it's needed
Published: September 22, 2023