Workforce Working Group
The Workforce Working Group's plan focusses on four goals to achieve a workforce that enables tamariki or children and whānau or families to flourish.
Purpose of the group
The Workforce Working Group was established in December 2018 by our Chief Executive Gráinne Moss. Its purpose is to ensure the workforce implications and opportunities of our operating model are well understood, and that there are effective and efficient responses that can be pursued collaboratively at a local, regional and national level.
Children's workforce plan
The Working Group has developed a plan that outlines the actions needed to develop a children's workforce that enables whānau or families and tamariki or children to flourish.
You can read the plan below.
Goals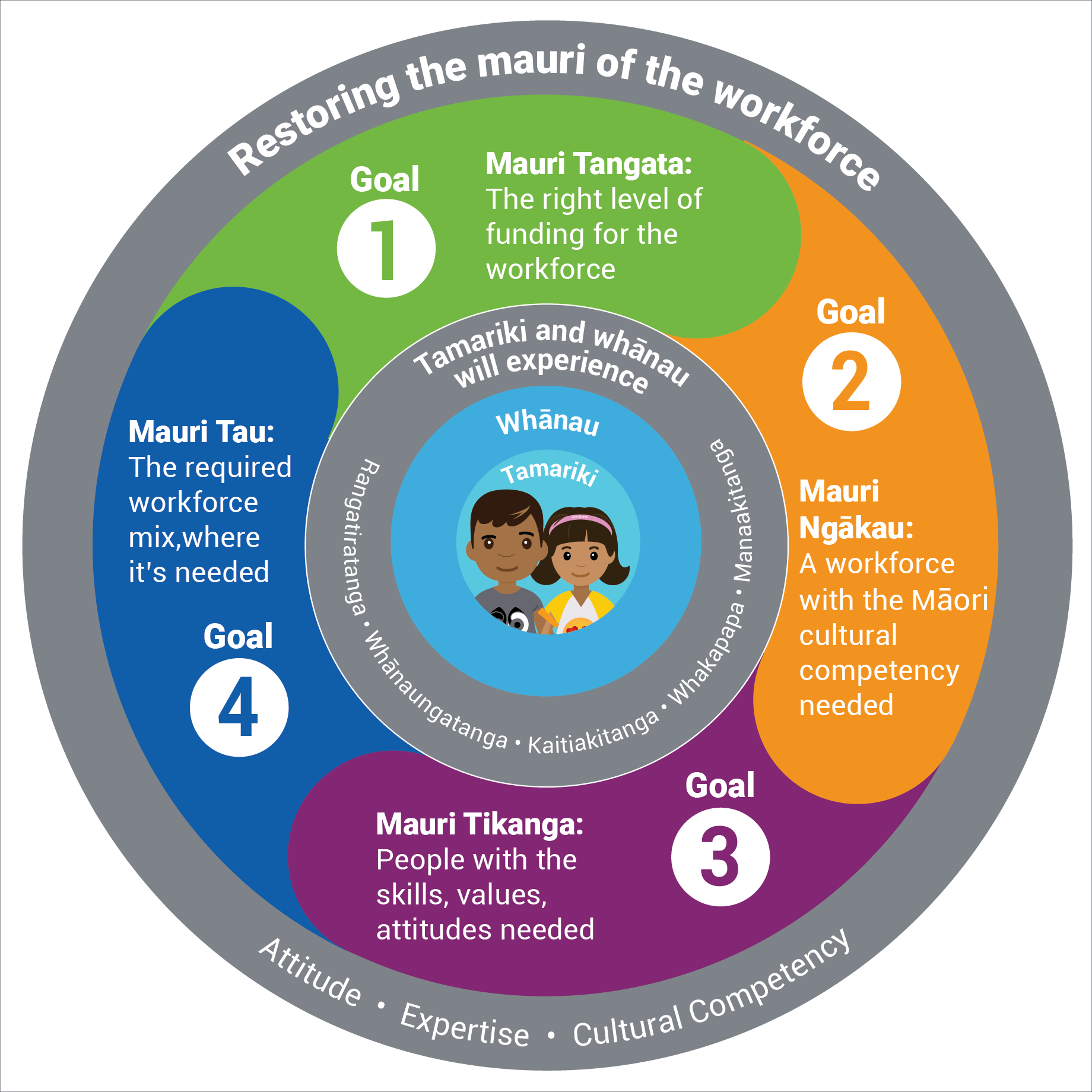 The four goals are:
Mauri tangata – the right level of funding for the workforce
Mauri ngākau

–

a workforce with the Māori cultural competency needed
Mauri tikanga

–

people with the skills, values and attitudes needed
Mauri tau

–

the required workforce mix, where it's needed
Published: March 25, 2022