Ngāti Toa Rangatira & Te Āti Awa partnership
Named 'Developing Te Rangapū Ahi Kā Roa', the strategic partnership agreement looks to build a sustainable and effective relationship between Oranga Tamariki and Te Whanganui-a-Tara region iwi.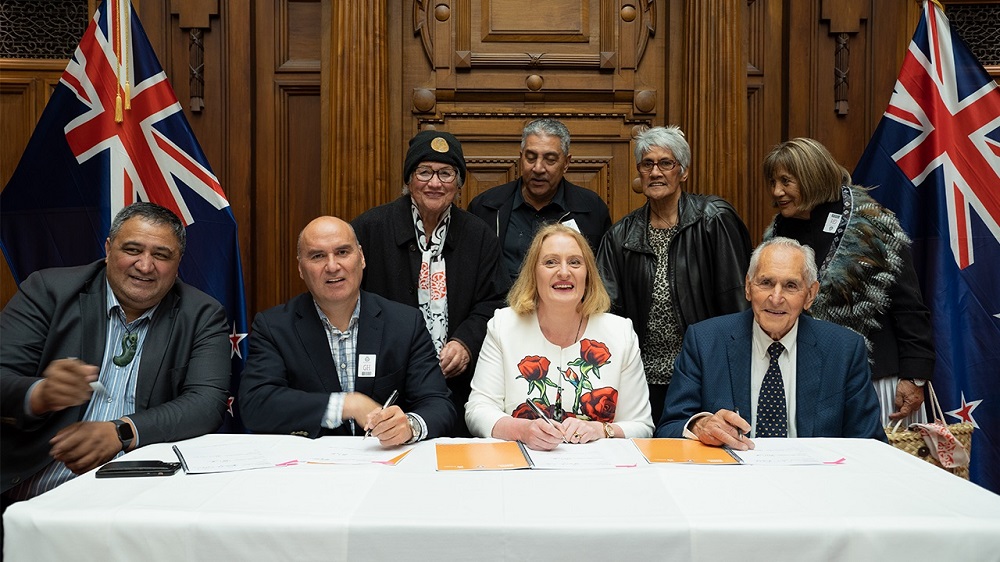 About our partnership
The partnership provides an opportunity to:
increase the understanding and appreciation of the full scope and potential of Te Āti Awa and Ngāti Toa

whānau

co-create, design, and invest in outcomes that reflect the partner's shared interests and the priorities of

mana whenua

ensure Oranga Tamariki, Te Āti Awa and Ngāti Toa have an investment approach that works together to increase positive outcomes

co-monitor the achievement of agreed targets, objectives and outcomes to ensure

tamariki

and whānau are achieving whānau wellbeing.
The signing
The partnership agreement was signed by Helmut Modlik, Chief Executive Officer Te Rūnanga O Toa Rangatira, Wirangi Luke, Chief Executive Officer Te Rūnanganui o Te Āti Awa and Oranga Tamariki Chief Executive Gráinne Moss at Parliament on the 3rd Tīhema 2020.
Published: October 26, 2023